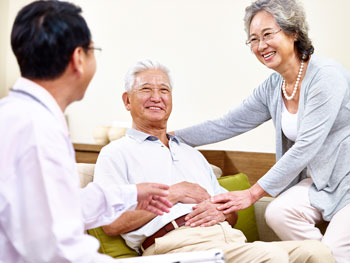 Beebe's urology practices provide state-of-the-art surgical and non-surgical treatment of various diseases of the genito-urinary system affecting men and women. Beebe Urology Services with Dr. Paul and Dr. Kwan offer patient appointments throughout Sussex County. Dr. Hosmane of Hosmane Group in Lewes is also affiliated with Beebe.
Our Locations
Beebe Urology offers convenient care in two locations. Contact Beebe Urology: (302) 645-2666 to make an appointment.
Click below for directions/maps for each Beebe Urology location.
Lewes: 34431 King Street Row
Milford: 810 Seabury Ave.
Contact Dr. Ramachandra U. Hosmane in Lewes: (302) 645-2274.
1408 Savannah Road, Lewes, DE 19958
What is Urology? 
Urology is the branch of medicine that deals with the structure and functioning of the urinary system (kidneys, ureter, bladder and urethra) in both males and females, and of the male reproductive system (testes, epididymis, prostate gland, seminal vesicles and penis).
Philosophy 
Beebe's urology physicians are committed to providing our patients with outstanding medical care. Our team of doctors and staff know the importance of delivering positive experiences for our patients and their families. With that in mind, the physicians in the group utilize a team approach in treating our patients. Although each physician sees his own patients, the physicians are associates, which assures that a urologist is always available should an emergency arise. 
Our Services
Urologic Oncology
Prostate Disorders
Kidney Stones
Male Infertility
Voiding Dysfunction
Impotence
Erectile Dysfunction
Urinary Incontinence
Female Urology
Illnesses Treated
Adrenal gland disorders
Bladder prolapse
Cystitis
Erectile dysfunction
Hematuria
Incontinence
Kidney Stones
Neurogenic Bladder
Overactive Bladder
Prostatitis
Reproductive Health
Sexually Transmitted Diseases
Ureteral Stones
Urethral Stricture Disease
Urinary Incontinence
Urinary Retention
Urinary Tract Infection
Procedures
Bladder scan
Cystogram
Cystoscopy
Lithotripsy (ESWL)
Retrograde Urethrogram
Ureteroscopy
Urinalysis
Urine Cytology
Resources
Vasectomies: What You Need to Know