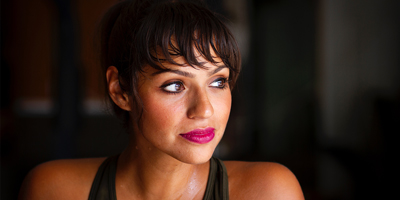 Mammograms are the gold standard for breast cancer screening and detection, but self-breast exams are a key step to starting the conversation with your doctor.
Like many cancers, early detection and treatment are vital.
Signs it Might be Breast Cancer
So how do you know when to be concerned? Talk to your care provider immediately if you notice:
a lump, hard knot, or thickening inside the breast or underarm area
swelling, warmth, redness or darkening of the breast
change in the size or shape of the breast
dimpling or puckering of the skin
itchy, scaly sore or rash on the nipple
pulling in of your nipple or other parts of the breast
nipple discharge that starts suddenly
or new pain in one spot that doesn't go away.
Don't wait until you have a concern to make your appointment! It is important to see your gynecologist or primary care physician yearly to identify and discuss risk factors for breast cancer and to talk about changes in her overall health.
The Two Types of Mammograms
Screening mammogram
This is your yearly mammogram for those who do not have a breast problem. Four standard views are obtained, and the images are interpreted by the radiologist after you have left the facility. The American College of Radiology recommends annual screening mammograms beginning at age 40.
Diagnostic mammogram
This is for women who have found a lump or have another problem such as pain, a history of breast cancer, or who have been recalled to evaluate a finding on a screening mammogram. The results of a diagnostic mammogram are reviewed right away by a radiologist. In some cases, more images or a breast ultrasound are completed at that time.
3D mammography improves Beebe's radiologists' ability to see abnormalities in dense breast tissue and reduces the number of return visits. If your physician recommends a mammogram, Beebe offers advanced 3D mammography at its Diagnostic Imaging centers in Millville, Georgetown, and Rehoboth Beach.
Contact Kathy Cook, Breast Health Nurse Navigator