Know your healthcare options - Beebe Healthcare's vision for Sussex County is to be one of the healthiest counties in the nation. Part of that vision is to make services available to Sussex County residents and visitors when and where they need them.
Walk-In Care centers do not replace your primary care physician. Information from visits to the Walk-In Care Center can be forwarded to your physician with your permission.
Walk-In Care offers treatment for ailments such as:
Upper respiratory infections such as sore throats, sinus infections, flu, laryngitis, allergies

Ear, eye, and bladder infections

Sprains and minor injuries

Gastrointestinal complaints

Skin problems such as minor rashes and burns

Headaches

Minor cuts and simple lacerations

Limited medication refills
Beebe Walk-In Care patients whose physicians are not members of the Beebe Medical Group can have their physicians obtain copies of their medical record by signing a release form at the time of service and by designating the doctor (s) that may obtain  the medical record. Beebe Walk-In Care will send the record to the physician if the designated physician requests a copy from the Beebe Walk-In where the patient was seen.
Call 911 for Emergencies
In the event of a life-threatening illness or accident, please call 911. Emergency responders will meet your immediate needs and take you to the appropriate medical facility. Seek emergency care through 911 for:
Chest pain or pressure

Difficulty breathing

Severe bleeding

Abdominal pain

Spine or back injury

Broken bone

Severe eye injuries
Our Walk-In Care Locations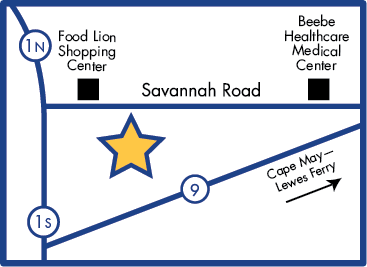 WEEKEND Walk-In Care at Beebe Internal Medicine in Lewes, 1526 Savannah Road, Lewes, DE 19958
Walk-In Care Hours:
Friday, 12 p.m. to 8 p.m.
Saturday and Sunday, 8 a.m. to 8 p.m.
Phone: (302) 260-8321
No appointments needed.
Georgetown Walk-In Care  21635 Biden Ave. (Route 404/18 just west of Route 113), Georgetown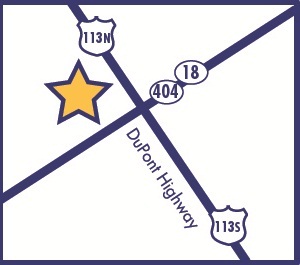 (Click for directions - the new Georgetown Health Campus is across from La Red Health Center)
Walk-In Care Hours:
Daily, 9 a.m. to 7 p.m.
Phone: (302) 856-9729
No appointments needed.
Millsboro Walk-In Care  Route 113 (28538 DuPont Boulevard); just south of the intersection of Route 24 on the southbound side of Route 113
Walk-In Care Hours:
Daily, 9 a.m. to 7 p.m.
Phone: (302) 934-5052
No appointments needed.
Millville Walk-In Care Creekside Plaza, Route 26 (32550 Doc's Place, Unit 2) Millville, DE 19967 
Walk-In Care Hours:
Daily, 9 a.m. to 7 p.m.
Phone: (302) 541-4175
No appointments needed.
Click here to view the full Beebe Healthcare Phone Directory.