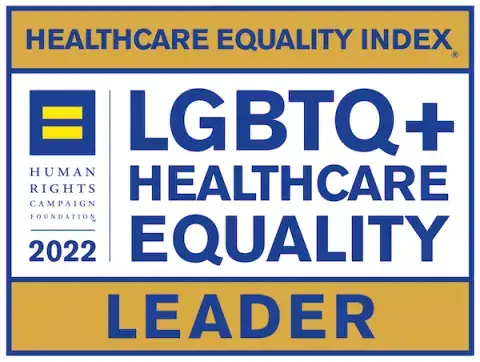 Beebe Healthcare is committed to providing quality care for all of our patients and visitors. We offer a safe place where members of the lesbian, gay, bisexual, transgender, and questioning communities can access care with respect and dignity.

All Are Welcome at Beebe
Beebe providers welcome all members of the community. The following providers within the Beebe Network have special interest in providing LGBTQ-centered services, such as trans-affirming gynecology, hormone therapy, and referrals.
Primary Care
Infectious Diseases & Travel Medicine
Beebe Healthcare partners with Camp Rehoboth for health screenings, health fairs, and a wide range of health services. Camp Rehoboth seeks to promote community well-being on all levels; to foster the development of community groups; to develop community space; to promote human and civil rights; to work against prejudice and discrimination; to lessen tensions among the community at large; and to help foster the economic growth of the area. Visit Camp Rehoboth at www.camprehoboth.com. Beebe has provided services to Camp Rehoboth constituents such as flu shot clinics serving over 200 individuals each year, annual health screenings and educational sessions. Beebe has been a proud supporter of the organization for more than 10 years.
The following resources may be helpful for both healthcare providers and their patients.
Do Ask Do Tell: provides resources for providers and patients, with pamphlets that can be put in the waiting room or posted in treatment rooms