Welcome to Sussex County, Delaware!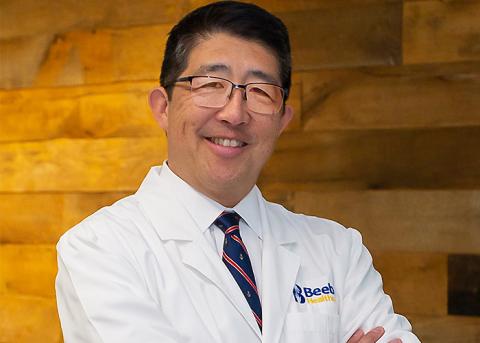 Our Commitment to Your Good Health: With over a century of commitment to Sussex County, Beebe Healthcare provides the highest quality healthcare available to the people and families of Sussex County. Over the past 100 years, we have grown from a small community hospital to a progressive integrated healthcare system focused on bringing clinically sophisticated and innovative programs to our area and helping people in our community lead and maintain healthy lifestyles.
Beebe is proud that our Medical Staff continues to grow because of the excellent clinical programs and opportunities, as well as the reason many of our new residents move here: Sussex County is a wonderful place to live.

Whether you need a fast visit to get better quickly, see your family doctor for a comprehensive regular checkup, have an illness or injury that just can't wait, or any other health challenge life throws at you, Beebe Healthcare has the care you need, the expertise you want, and a location close to home. We continue to work on improving access to all kinds of care here in Sussex County. We hope the information provided here serves as a helpful orientation and quick reference to Beebe's services.

Welcome to Beebe Healthcare – neighbors caring for neighbors, families caring for families. Together, we're Creating the Next Generation of Care for the people of our community. Please let us know if we can assist you in any way. Thank you for giving us the privilege of caring for you and choosing our doctors and Beebe for your healthcare needs.
David A. Tam, MD, MBA, FACHE, President & CEO
---
#TeamBeebe Welcomes You
---
Find a Beebe Service to Fit Your Needs
Beebe Healthcare and Beebe Medical Group, our employed physician group, have 40 locations throughout Sussex County for everything from Walk-In Care and Women's Health to Urology. Here's a highlight of some
of our services. To learn more, visit: beebehealthcare.org/services
If you are experiencing a medical emergency, call 911. To reach our main hospital in downtown Lewes, call 302-645-3300.
---
Find A Provider
Beebe Healthcare's online Provider Directory can help you find the right healthcare provider for you! Visit beebehealthcare.org/doctors. Need a new primary care provider? Call 302-645-3332.
---
Locations Throughout Sussex County
Beebe Healthcare is proud to offer emergency department locations, cancer centers, and outpatient services locations throughout Sussex County.
Learn more about our locations and find our services near you.
---
Get In, Get Seen, Get Better
If you need to be seen by a healthcare provider today, but it is not an emergency visit, Beebe Walk-In Care can help. We have locations in: Rehoboth Beach, Georgetown, Millsboro, and Millville. No appointments needed for Walk-In Care.
Beebe is proud to offer online pre-registration for all of our Walk-In Care locations. Visit beebehealthcare.org/online-scheduling to pre-register for your spot or to learn more.
---
Scheduling Labs, Imaging, and More
While appointments are not required for lab and x-ray they are suggested to decrease possible weight times. Beebe requires appointments for all other imaging and pre-surgery testing. To schedule an appointment for outpatient services at any Beebe location, call 302-645-FAST (3278). All orders can be faxed to 302-645-3975.
Schedule Physical Rehabilitation (physical therapy, occupational therapy, or speech language pathology) by calling 302-645-3933.
---
DOWNLOADS
We are proud to offer PDF downloads for your convenience. Click the links below to download our New Movers brochure and our Visitors brochure.
---
Striving for Excellence
Beebe has received four Healthgrades® Five-Star Ratings in Clinical Areas, two Excellence Awards, a recent designation as a LGBTQ Health Care Equality Leader, and The Joint Commission's Gold Seal of Approval.

The Joint Commission Accredited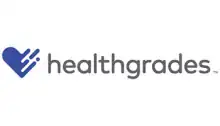 Recognized by Healthgrades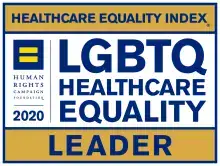 Healthcare Equality Leader

NAPBC Accredited Breast Center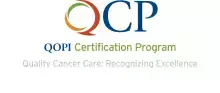 Quality Cancer Care Recognition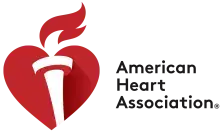 Recognized by American Heart/Stroke Association
---
About Beebe Healthcare
Beebe Healthcare is a not-for-profit community healthcare system with a charitable mission to encourage healthy living, prevent illness, and restore optimal health for the people who live in, work in, and visit the communities we serve.
Beebe Healthcare has three campuses: the Margaret H. Rollins Lewes Campus, which houses the medical center; the Rehoboth Beach Health Campus; and the South Coastal Health Campus near Millville.
Beebe Healthcare offers primary care as well as specialized services in the areas of cardiac and vascular, general surgery, robotic surgery, oncology services, women's health, and orthopaedics. Beebe also offers walk-in care, lab, imaging, and physical rehabilitation services at several locations throughout Sussex County, in addition to a Home Care program and an adult activities center.
---
Beebe Medical Foundation
Beebe relies on the strong and generous support of donors to fulfill its life- saving mission. The Beebe Medical Foundation was founded to raise funds for the growing needs of Beebe Healthcare and invites you to consider becoming a donor. All gifts are tax deductible. Go to beebemedicalfoundation.org or call 302-644-2900 to make your gift today. Thank you!
---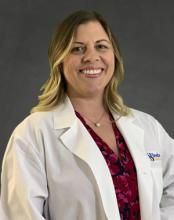 Questions? Beebe's Nurse Navigator Can Help!
Hi, I'm Carrie Snyder, Nurse Navigator at Beebe Healthcare. I serve as a resource for community members to help guide them on their healthcare journey. If you have questions, please use this form to send me a message! 
---
Area Chambers of Commerce
---
Get To Know Our Community