Precise Heart Care. Close to Home.
Beebe's Cardiovascular Services is here for your heart, lung, and vascular health and is dedicated to caring for you throughout your lifespan. From your cardiologist, to interventional cardiology, to heart surgery, and vascular specialists - you can expect to be in good hands with Team Beebe.
When your primary care provider suspects something might be going wrong with your heart, you might be referred to a cardiologist. If you are looking for a cardiologist, use Beebe's online Find a Doctor directory here.
A cardiologist will often do a variety of tests and talk to you about any symptoms you may be having, such as chest pain, shortness of breath, or dizzy spells. Cardiologists are trained to treat heart attacks, heart failure, and other serious diseases. They also often work with interventional cardiologists, who can perform procedures in Beebe's interventional and cardiac cath labs. If you have a serious heart condition that requires surgery, Beebe's Cardiothoracic Surgery team is here for you. If your issue requires rehabilitation, our dedicated team at Cardiac Rehab will get you moving again.
And, the teams work closely with our Vascular specialists who have the skills to repair and even replace blood vessels when needed, even having the ability to do complex surgery in the hybrid operating room located at Beebe's Margaret H. Rollins Lewes Campus.
---
Our Services
---
Cardiac Stress Lab Offers the Latest in Testing
---
Advanced Cardiology. Dedicated Team.
Beebe Healthcare is proud to offer advanced interventional cardiology labs and robotic surgery suites, as well as a hybrid operating room in Lewes. In addition, outpatient surgery is completed at the Beebe Outpatient Surgery Center at our Rehoboth Health Campus.
Beebe is the first medical center on Delmarva, and one of only two in the Mid-Atlantic, to use FDA-approved technology that improves the treatment of congestive heart failure and other electrical problems of the heart. Beebe is also one of the only suppliers on Delmarva of the Zio Patch, a wearable wireless patch that monitors abnormal heart rhythms.
Other advanced technologies include:
An intra-aortic balloon pump (IABP) that increases coronary perfusion and improves patient outcomes in high-risk cases
First hospital on Delmarva to install Impella - world's smallest heart pump - for high-risk patients.
---
Meet the Team
---
Awards & Accolades


The Joint Commission Accredited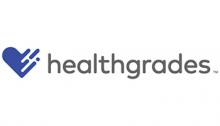 Recognized by Healthgrades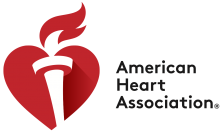 Recognized by American Heart/Stroke Association
---
Ask the Nurse Navigator
Hi, I'm Carrie Snyder, Nurse Navigator at Beebe Healthcare. I serve as a resource for community members to help guide them on their healthcare journey. If you have questions, please use this form to send me a message!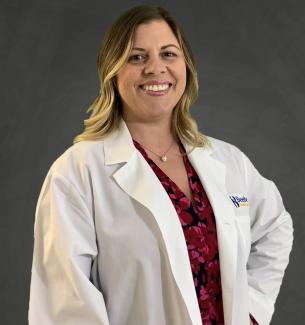 ---