Recovering hearts, saving lives with the Impella device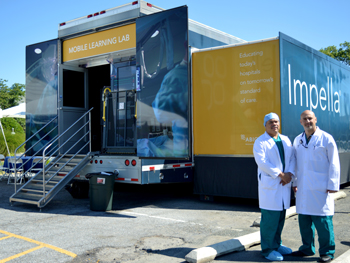 A young, previously healthy, 42-year-old patient was brought into Beebe's Emergency Department recently with large anterior wall myocardial infarction, where the main artery to the front of his heart (LAD) was completely blocked. This caused significant damage to his heart muscle and temporary cardiac arrest requiring prolonged CPR (more than 20 minutes).
Efforts to recover the patient utilizing available contemporary and advanced medical/interventional technology were not enough. The occluded artery could not be opened and the patient went into cardiogenic shock as his heart was unable to deliver oxygen and blood to the rest of his vital organs. In the majority of cases, cardiogenic shock leads to death.
This where Dr. Ivan Pena, interventional cardiologist at Beebe, was able to open the artery and place the Impella 2.5 – billed as the world's smallest heart pump. This pump, made by Abiomed, helped to unload the heart and delivered up to 3.5 liters of blood to the rest of the patient's organs. The patient was then transferred to the ICU where he continued to recover without any signs of permanent brain injury.
Cardiogenic shock is a life-threatening condition that typically occurs during or after a heart attack or cardiopulmonary bypass surgery as a result of a weakened or damaged heart muscle. It is the leading cause of death in acute myocardial infarction where the overall in-hospital mortality rate is 57 percent. For persons older than 75, the mortality rate is 64.1 percent. For those younger than 75, the mortality rate is 39.5 percent.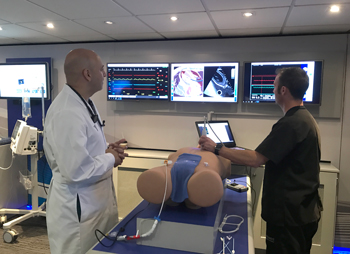 Beebe Healthcare recently added the Impella assist device to its ever-expanding armada of medical technology to save lives. Beebe is one of only two hospitals in Delaware to have this device. The other hospital is Christiana.
The Impella 2.5® and Impella CP® – both utilized at Beebe – are FDA-approved heart pumps used to treat heart attack patients in cardiogenic shock. They have the unique ability to enable native heart recovery, allowing patients to return home with their own hearts. Both devices are also approved to treat certain advanced heart failure patients undergoing elective and urgent percutaneous coronary interventions (PCI) such as stenting or balloon angioplasty, to re-open blocked coronary arteries.
The massive Impella Mobile Learning Laboratory made a recent stop at Beebe Healthcare in Lewes, drawing more than 160 physicians, techs, cardiac cath lab team and operating room team members, to learn about the Impella 2.5 and Impella CP, now being used at the hospital.
Beebe is serving a diverse population that includes many retirees who are often suffering from ongoing heart and vascular health issues. Beebe is expanding cardiac and vascular services for the community, including new cardiac cath lab space, a new electrophysiology lab, and future plans for a hybrid operating room.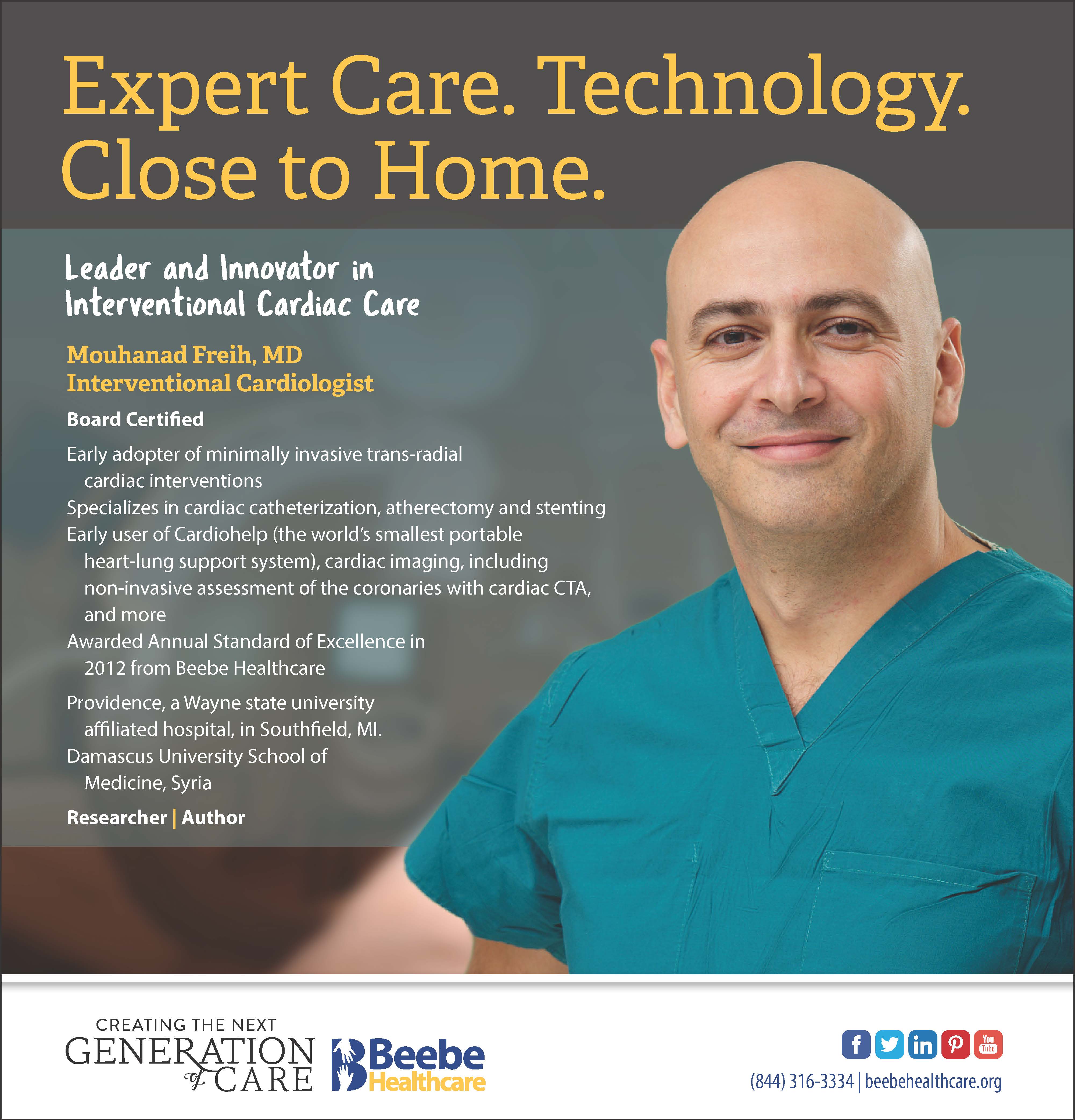 Mouhanad Freih, MD, FACC, FSCAI, is an interventional cardiologist with Clinic By the Sea and is affiliated with Beebe Healthcare where he works with the Cardiac Cath Lab team. He is Board Certified in Cardiology and Interventional Cardiology. He received his medical degree from the University of Damascus and completed his Fellowship training in Cardiology Interventional Cardiology at Providence Hospital, a Wayne State University affiliated hospital in Michigan. Dr. Freih specializes in cardiac catheterization, coronary angiography, cardiac imaging, cardiac MRI, coronary angioplasty, atherectomy, and stenting.
Visit Beebe's Cardiology page for more information.
---