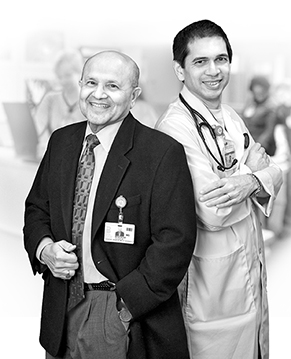 The right care in the right place at the right time. For everyone at Beebe Healthcare, accessibility is a top priority—because the best healthcare in the world is only beneficial if it's available where and when you need it. That's why we've expanded throughout Sussex County to reach and serve even more individuals and families in our communities.
Today, as the region's leading medical provider, Beebe makes some of the best healthcare expertise and technology in the nation available to everyone in our area. We're close to where you live, work and play—with services that range from emergency care to comprehensive medical and surgical services available 24 hours a day, 7 days a week. At multiple convenient Beebe Health Campus locations throughout Sussex County, we also provide easy access to a wide variety of outpatient services such as imaging, express lab work, and physical rehabilitation. New services are coming next year to Millsboro, Milton, and Georgetown.
To help ensure access, we've added new physicians, nurses and support staff to the Beebe team. To increase community involvement in preventive health activities, we sponsor a wide variety of community outreach programs including free flu clinics, free health screenings, special health classes, wellness and preventive initiatives and support groups.
Last year, more than 60,000 individuals accessed care at our locations.
This year, thousands more will as Beebe Healthcare works to make Sussex County one of the healthiest counties in the nation—one person at a time.
Beebe welcomes your questions or comments.
Please send us a message.
Updated: May 2021.
General
Beebe Healthcare strives to ensure that its services are accessible to people with disabilities. Beebe Healthcare has invested a significant amount of resources to help ensure that its website is made easier to use and more accessible for people with disabilities, with the strong belief that every person has the right to live with dignity, equality, comfort and independence.
Accessibility on Https://www.beebehealthcare.org
Https://www.beebehealthcare.org makes available the
UserWay Website Accessibility Widget
that is powered by a dedicated accessibility server. The software allows Https://www.beebehealthcare.org to improve its compliance with the Web Content Accessibility Guidelines (WCAG 2.1).
Enabling the Accessibility Menu
The Https://www.beebehealthcare.org accessibility menu can be enabled either by hitting the tab key when the page first loads or by clicking the accessibility menu icon that appears on the corner of the page. After triggering the accessibility menu, please wait a moment for the accessibility menu to load in its entirety.
Disclaimer
Beebe Healthcare continues its efforts to constantly improve the accessibility of its site and services in the belief that it is our collective moral obligation to allow seamless, accessible and unhindered use also for those of us with disabilities.
In an ongoing effort to continually improve and remediate accessibility issues, we also regularly scan Https://www.beebehealthcare.org with UserWay's
Accessibility Scanner
to identify and fix every possible accessibility barrier on our site. Despite our efforts to make all pages and content on Https://www.beebehealthcare.org fully accessible, some content may not have yet been fully adapted to the strictest accessibility standards. This may be a result of not having found or identified the most appropriate technological solution.
Here For You
If you are experiencing difficulty with any content on Https://www.beebehealthcare.org or require assistance with any part of our site, please contact us during normal business hours as detailed below and we will be happy to assist.
Contact Us
If you wish to report an accessibility issue, have any questions or need assistance, please contact Beebe Healthcare Customer Support as follows:
Email:
[email protected]
Phone: