Here, we are committed to cultivating a new generation of medical experts who will ultimately change and shape the way healthcare looks - and is delivered - in the future. Our programs are comprehensive and multidisciplinary in nature. They are designed to attract competent, culturally diverse, and compassionate learners who want to make a positive difference in the communities we serve, and the world we live in.
Beebe Healthcare is grateful to The Ma-Ran Foundation and Rollins family for their strong and loyal commitment to Beebe Healthcare and our education programs, including our new family medicine residency. Having both our Margaret H. Rollins Nursing School and our Medical Education Center named after both Mr. and Mr. Rollins is a perfect marriage here on our historic Lewes campus. The R. Randall Rollins Center for Medical Education will be housed in our first hospital, the historic Shaw building, which will be renovated to meet the needs of this new center and its many programs. To have our physician residents and medical students walking the same floors as our co-founders Drs. James and Richard Beebe is appropriate and fitting.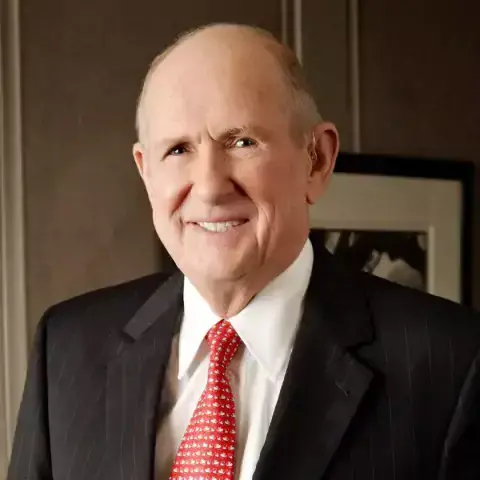 In 2019, our organization embarked on a three-year plan to launch medical education programs, including a comprehensive Family Medicine Residency. The residency program will give aspiring physicians a place to call home as they fulfill their educational requirements and pursue invaluable experiential learning opportunities in the clinical environment. In tandem, it will offer tremendous benefits to the people of Sussex County who rely on Beebe for their care. Once fully staffed, the Family Medicine Residency will facilitate a minimum of 7,000 additional primary care appointments for our patients. This translates to increased access to timely care for people with a wide range of medical issues and needs.
And, simply put, Beebe Healthcare is a great place to be. Some of the region's most talented and acclaimed physicians are part of our medical staff. We've invested in innovative facilities, programs, and technologies, so that those who live, work, and visit Sussex County have access to the best medical care that can be found, without the need to travel great distances. We are proud of how far our healthcare system has come and are excited about what our future holds as we give people new reasons to choose, support, and train at Beebe.
Sincerely,
Jeffrey Hawtoff, MD, FAAFP
Director of Provider IT and Medical Education
Tanya Ray, MS
Administrative Director, Graduate Medical Education
---
---