Undergraduate Medical Education
Letter from the Medical Director for Undergraduate Medical Education, Dr. Katie Johnson, DO: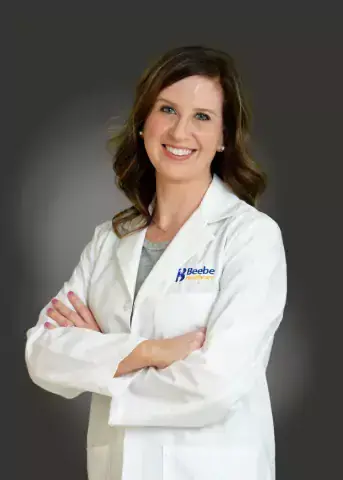 We are excited to expand medical education at Beebe Healthcare! Located in Lewes, DE in Sussex County, medical students will have an outstanding opportunity to experience the friendly atmosphere of a rural community hospital, committed to comprehensive patient care.

As part of the R. Randall Rollins Center for Medical Education students will receive full access to our hospitals – including libraries and classrooms. Students will also be granted the opportunity to utilize education resources at the Margaret H. Rollins School of Nursing, including our accredited simulation lab.
Our undergraduate medical education will offer rotations in Family Medicine, Psychiatry, Pediatrics, General Surgery, Obstetrics and Gynecology.
While committed to mentoring the physicians of the future, students are encouraged to explore the community of Lewes and Rehoboth to take advantage of numerous outdoor activities, restaurants, shopping, beaches, and venues.

It would be our pleasure to welcome you to the Beebe Healthcare family!

Dr. Katie Johnson, DO
Medical Director for Undergraduate Medical Education
---
Opportunities
---
During July 2021, Beebe Healthcare welcomed its first group of medical students! Jeremy Heinle, OMS III, and Anson Marsh, OMS III, both attending the Philadelphia College of Osteophathic Medicine, came to Beebe to do their clinical rotations.
Beebe, in partnership with Philadelphia College of Osteopathic Medicine, hosts third-year medical students for clinical education experiences in Family Medicine, General Surgery, OB/GYN, Psych with Sun Behavioral Health and Jewish Family Services, and Pediatrics with Beacon Pediatrics.
This hands-on clinical experience is vital to the education of these future physicians and we are honored to be a part of their medical education journey.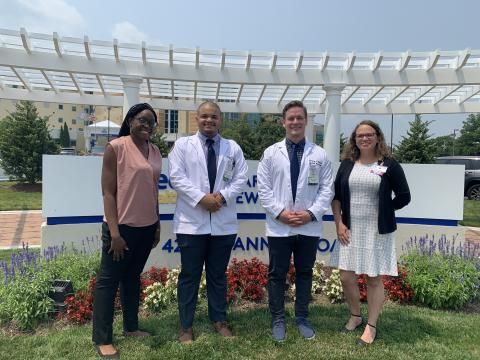 ---
Messages from Past Students
Beebe's education and clinical staff offer an atmosphere and program that fostered both my professional and personal life. Beebe offers an excellent beginning to your clinical education and future career. It offered a wide variety of clinical experiences with a varied patient population. The Core Clinical Campus at Beebe not only exposed me to medicine with a wide variety of patients and pathologies, but also introduced me to the professional relationships you'll have with your patients. Lewes is an amazing place where your neighbors will be your patients and you'll feel a true sense of community.
Adam Hawkins, Philadelphia College of Osteopathic Medicine
I was with OB/GYN for my month at Beebe. The rotation allowed me to have a wide array of experiences across all aspects of OB/GYN patient care. I'm thankful for how willing everyone I interacted with was to teaching and helping me learn. The skills and knowledge I gained at my time at Beebe will be with me through the rest of my medical education.
-Jeremy Heinle, OMS III, Philadelphia College of Osteopathic Medicine
---
Clinical Rotations - Medical Students (DO, MD)
Beebe's Undergraduate Medical Education program allows medical students such as those on the path to obtaining an MD or DO degree to rotate with our medical staff and faculty.
Beebe offers the following rotations:
Family Medicine: The clinical rotation in Family Medicine will take place at our Family Medicine Residency Continuity Clinic in Millsboro. Students will have the opportunity to work with the faculty and residents, in both the outpatient and inpatient settings.
Osteopathic Manipulative Medicine: This rotation will also take place at our Family Medicine Residency Continuity Clinic. OMM will be taught in both the inpatient and outpatient settings.
General Surgery: During the Gen Surg rotation, students will work directly with the surgeons in both the outpatient, inpatient, and OR settings. Students will also have the opportunity to interact with other sub-specialty surgeons such as Vascular, Orthopedic, and Urology.
OB/GYN: Students on the OB/GYN rotation will also have the opportunity to work both inpatient and outpatient. Students will have the opportunity to learn multiple aspects of women's health, including experience with laboring mothers.
Internal Medicine: Students on this rotation will work inpatient on the academic service.
Psychiatry: Students on this rotation will work with our physicians from Beebe's Behavioral Health. This rotation will give students the opportunity to work both inpatient and outpatient.
How to Schedule Rotations: All rotations must be requested via Clinician Nexus. Please contact [email protected] for more information on these opportunities.
---
UME Faculty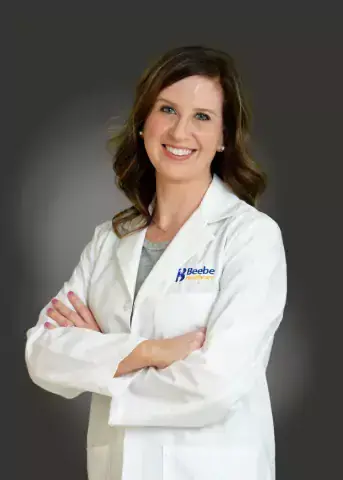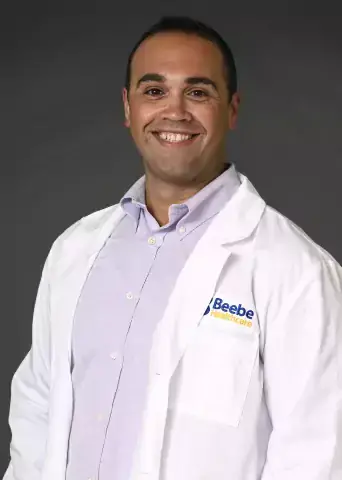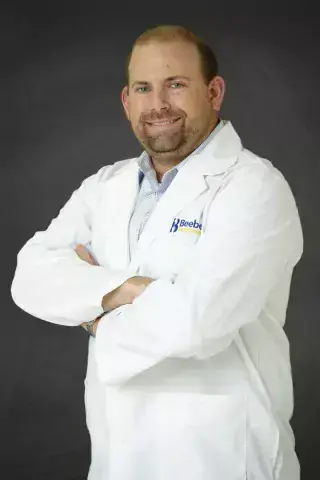 Dennis Flamini, DO
Radiology
Southern Delaware Imaging Associates
Dr. Flamini is a partner with Southern Delaware Imaging Associates and has worked at Beebe since 2011. He completed his medical training in 2005 at UMDNJ - School of Osteopathic Medicine in Stratford, New Jersey, graduating as a member of the Sigma Sigma Phi Honors Fraternity. Dr. Flamini completed a traditional rotating internship at UMDNJ in Stratford, New Jersey, serving as chief intern. Dr. Flamini then completed his diagnostic radiology residency at Long Island College Hospital in Brooklyn, New York, from 2006 to 2010 followed by a fellowship year in abdominal imaging at Thomas Jefferson University Hospital in Philadelphia, Pennsylvania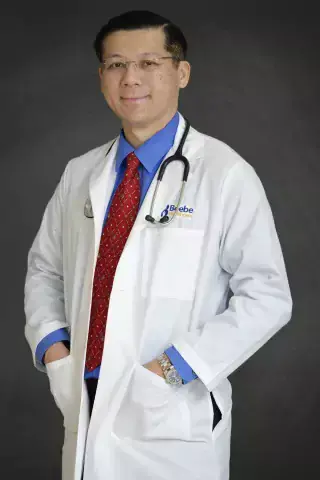 Harvey Lee, MD
Inpatient Medicine
Beebe Healthcare Hospitalists
Dr. Lee completed his medical education at the Newcastle University School of Medicine in Newcastle upon Tyne, UK. He was a House Officer at Sunderland Royal Infirmary in the UK. He completed his Internal Medicine Residency at Christiana Care and is board certified in Internal Medicine. He joined team Beebe in 2019 as a hospitalist.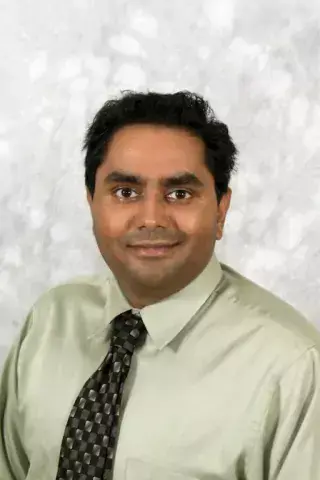 Rajinder Prasad, MD
Cardiology
Delaware Cardiovascular Associates
Dr. Prasad is board certified in internal medicine, cardiovascular disease, and nuclear cardiology. He received his medical degree from Medical School Indira Gandhi Medical College. He completed his residency and fellowship training at Howard University Hospital, Washington, D.C. He sees patients with Delaware Cardiovascular Associates in Lewes, Ocean View, and Milford locations, and at Beebe Healthcare's Margaret H. Rollins Lewes Campus. He also serves as medical director of Beebe's Cardiac Rehabilitation program.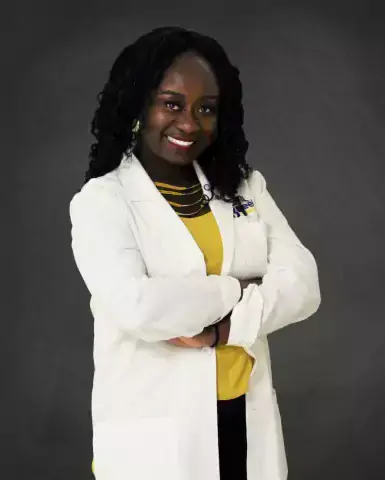 Afua Nyain, MD
OB/GYN
Beebe Women's Health
Dr. Nyanin is a board-certified obstetrician and gynecologist with Beebe Medical Group's Women's Health team. After receiving her undergraduate from Stanford University and medical degree at Rutgers Robert Wood Johnson Medical School in New Jersey, Dr. Nyanin completed her OB/GYN residency at the University of Maryland Medical Center in Baltimore and the West Virginia University/Charleston Area Medical Center. Prior to joining Beebe, Dr. Nyanin worked at the Luminus Health Chesapeake Women's Health in Easton, Maryland. She is a member of the American Congress of Obstetricians and Gynecologists. She has numerous leadership and teaching experiences, as well as published research and presentations. Her passions include integrative medicine, sexual health and infertility.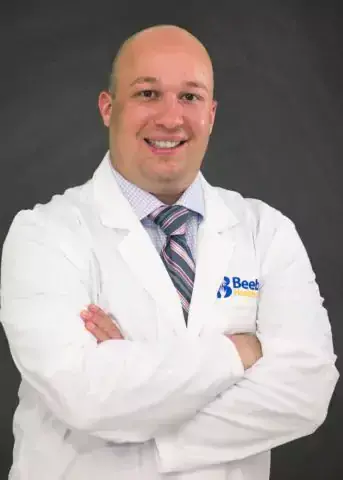 Christopher Manieri, MD
General Surgery
Beebe Center for Weight Loss Surgery
Beebe General Surgery Center
Christopher Manieri, MD General Surgery Beebe Center for Weight Loss Surgery Beebe General Surgery Center Dr. Manieri is a graduate of the Philadelphia College of Osteopathic Medicine. His post-graduate clinical training began at Christiana Care Health System in Newark, Delaware, where he pursued a clinical rotation internship, before later completing a general surgical residency. Dr. Manieri's clinical training concluded with a bariatric and minimally invasive surgical fellowship at Inova Fair Oaks Hospital in Fairfax, Virginia. He is a member of the American College of Surgeons, the American Society for Metabolic and Bariatric Surgery, and the Society of American Gastrointestinal and Endoscopic Surgeons. Dr. Manieri practices at the Beebe Center for Weight Loss Surgery, located in Georgetown, as well as at the Beebe General Surgery Center, located in Lewes. Patients who opt to pursue bariatric surgery undergo an extensive planning and preparation process, often taking place over a period of several months. Following surgery, bariatric patients continue seeing their surgeon on a regular basis for approximately one year, and sometimes even longer. Dr. Manieri values the opportunity to build meaningful relationships and bond with his patients, as these processes take place.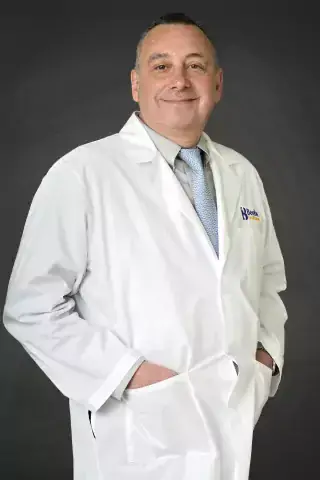 Leonard Lev, MD
Psychiatry
Beebe Behavioral Health
Dr. Lev is board certified in Psychiatry and Neurology. He obtained his medical degree from Samara State Medical University in Russia in 1988. He completed his psychiatric residency at New York Presbyterian Hospital, where he was promoted to Chief Resident. He has served as an assistant professor at both Weill Medical College of Cornell University, and the University of Connecticut School of Medicine. His most recent position before joining Beebe was as the Delaware State Medical Director of LifeStance Health.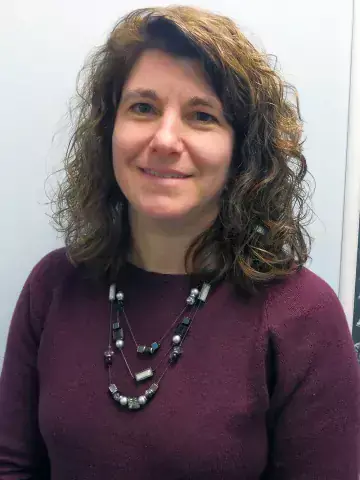 Nancy Gideon, MD
Pediatrics
Beacon Pediatrics
Dr. Gideon grew up in Anne Arundel County, Maryland. She completed her undergraduate degree in biology at University of Maryland College Park. She then attended Hahnemann University School of Medicine in Philadelphia. Throughout high school, college and medical school, she enjoyed teaching young children a variety of subjects. Early on she realized that she enjoyed pediatrics the most. She did her pediatric residency training at the Children's Hospital of the King's Daughters (affiliated with Eastern Virginia Medical School) in Norfolk, Virginia. One of the greatest things about her training was that even though it was a small program the hospital was the pediatric tertiary care center for the area of more than 2 million people. The small program allowed us as residents to be much more hands-on with our care of patients. After residency, she moved to Sussex County to practice general pediatrics and has been here for over 15 years.