Mammograms, Diagnostic Testing, Surgery
Beebe's Breast Health program offers individualized treatment with the support of Medical, Radiation and Surgical Oncologists, clinical coordinators, care providers, and Breast Health Nurse Navigators who are with you during your entire journey. Beebe's breast-care experts provide comprehensive breast care for both women and men, and treat a wide range of breast conditions, including breast cancer and benign breast conditions. Beebe's team also follows women who are at an increased risk for developing breast cancer.
Beebe Center for Breast Health
Led by Dr. Diana Dickson-Witmer, the Center for Breast Health provides education, resources, and treatment. The Center for Breast Health is located at the Rehoboth Health Campus. The team also sees patients at the South Coastal Cancer Center and the Milford Center for Breast Health. The program is accredited by the National Accreditation Program for Breast Centers. This accreditation is granted to breast centers that undergo rigorous evaluation and demonstrate the best possible care to patients.
Get to know Beebe's board certified surgeons and other breast care specialists, or learn more about our services.
---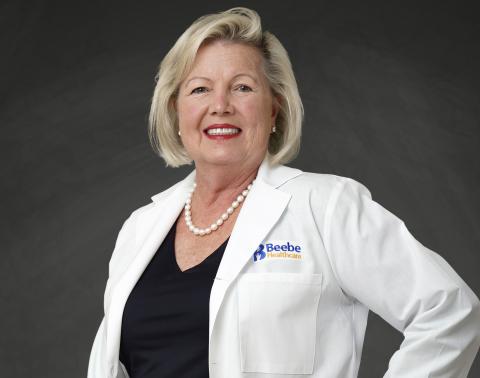 Get to Know Dr. Diana Dickson-Witmer
A board certified surgeon, Dr. Diana Dickson-Witmer joins Beebe with decades of experience and expertise in the field of breast surgery and oncology. She leads the Beebe Center for Breast Health.
Dr. Dickson-Witmer graduated from the University of Florida College of Medicine. She also served a residency there, as well as at the Medical Center of Delaware, where she was chief surgical resident in 1982.
In addition to her surgical and patient care experience, Dr. Dickson-Witmer is known for her trailblazing work in the field of breast surgery – setting the standard and developing the programs to train future surgeons in the field.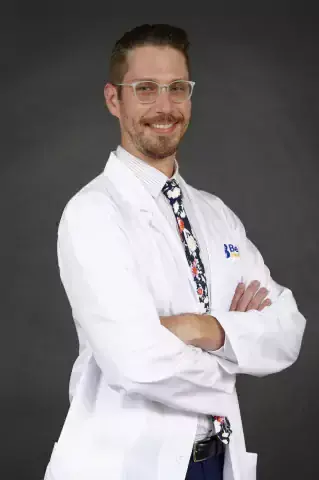 Get to Know Dr. Matthew Richards
Matthew Richards, MD, is a board certified surgeon who joins Beebe Healthcare following completion of a comprehensive breast surgical oncology fellowship at ChristianaCare Health System. Working in the Helen F. Graham Cancer Center, he collaborated with radiation and medical oncologists, pathologists, genetic specialists, and plastic surgeons to provide integrated, multi-disciplinary care for patients through their journey of breast cancer treatment. In tandem, Dr. Richards devoted much time to clinical research, with particular interest in triple negative breast cancer, breast cancer screening, and care for transgender patients.
Additionally, Dr. Richards pursued a surgical residency at Drexel University College of Medicine with focus on surgical, trauma, and burn intensive care, and at Crozer Chester Medical Center, where he served as chief surgical resident for the organization's newly established surgical residency program. He earned his medical degree at Jefferson Medical College.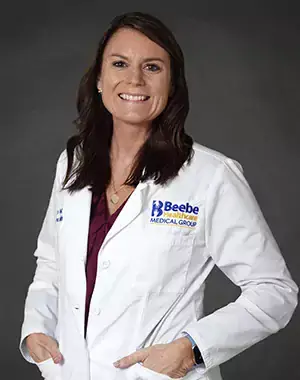 Get to Know Amanda Biro
Amanda is an advanced practice registered nurse who joined the Breast Health Center October 2021. She received her BSN from York College of Pennsylvania in 2012 and her MSN specializing as Family Nurse Practitioner from Wilmington University in 2021. She is board certified by the AANP. She is a member of the American Association of Nurse Practitioner and Delaware Coalition of Nurse Practitioners. Amanda has a passion for preventative health and a comprehensive approach to Breast care.
Topics In This Digital Resource
---
Diagnosing Breast Cancer: Mammogram Screening
The American Cancer Society reports that as many as 1 in every 8 women in the United States will develop breast cancer at some time in her life. Women diagnosed in early stages of breast cancer have a better chance of long-term survival than in later stages when it has spread, which is why annual check-ups and screenings are critical so that treatment can start as early as possible.
If you are concerned you have found a lump in your breast, talk to your provider immediately about scheduling a mammogram.
Beebe offers advanced 3D mammography, breast MRI, and breast ultrasound as part of its comprehensive breast health program.
Mammogram Services:
Personalized patient navigation services
Digital mammography
Images read on-site; urgent cases evaluated within 24 hours
Breast ultrasound
Surgeons available for consultation, often within 48 hours
Minimally invasive breast biopsies
Private consultation area
A mindful and supportive atmosphere
Follow-up services and care coordination with referring physician
---
Following Your Mammogram - Additional Testing & Treatment
Following a mammogram, your provider and care team will discuss the results with you. If your mammogram shows an area of concern, your provider will likely schedule the following tests:
Ultrasound
Breast MRI
Stereotactic Needle biopsy

Ultrasound-guided biopsy
Beebe medical oncologists work closely with your care team, which includes your primary care provider, diagnostic imaging and radiology teams, radiation oncologists, and surgical oncologists. The team works with you to determine your needs and your preferences for treatment.
Breast Cancer Treatment at Beebe
Treatment options for breast cancer will depend on the type of cancer you have, its stage, size, and your overall health. Your individualized treatment plan may include surgery as well as chemotherapy or radiation therapy.
Skin-sparing Total Mastectomy and Immediate Reconstructive Surgery
Radiation Therapy
Learn more about breast cancer treatment and surgical options available at Beebe Healthcare.
---
Survivorship: After Breast Cancer Treatment
After your breast cancer treatment, you may want to find additional support resources to support you in your wellness and health. Beebe Oncology offers community Survivorship programs and other resources.
---
Beebe's Whole Team Saved Me
Cynthia Gooch Copley of Frankford noticed a small rash. She thought she could have been bitten by a spider, however when it didn't get better, she decided to see her doctor.
That trip led to a whirlwind of tests and emotions, which led to Cynthia being diagnosed with breast cancer. In some moments, she was not sure how she could go on, but the Beebe team was there with open arms and support.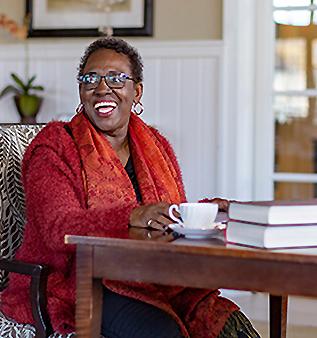 ---
Contact Beebe's Breast Health Navigators
Are you concerned about breast pain or a lump? Do you have an upcoming procedure and have questions? Beebe's Nurse Navigators can help.
---
Related Articles