Individualized Treatment
Beebe's Breast Health program offers individualized treatment with the support of oncologists, care providers, and a Breast Health Nurse Navigator who are with you during your entire journey. Beebe's breast-care experts provide comprehensive breast care for both women and men, and treat a wide range of breast conditions, including breast cancer and benign breast disease. Beebe's team also follows women who are at an increased risk for developing breast cancer.
---
Beebe's Whole Team Saved Me
Cynthia Gooch Copley of Frankford noticed a small rash. She thought she could have been bitten by a spider, however when it didn't get better, she decided to see her doctor.
That trip led to a whirlwind of tests and emotions, which led to Cynthia being diagnosed with breast cancer. In some moments, she was not sure how she could go on, but the Beebe team was there with open arms and support.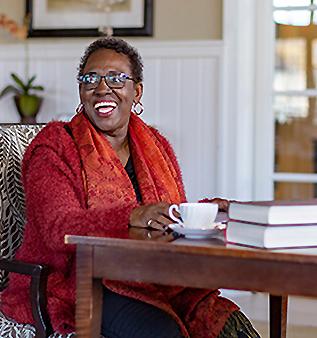 ---
Meat the Team
---
Diagnosing Breast Cancer
Beebe offers advanced 3D mammography as part of its comprehensive breast health program. Your gynecologist or primary care provider can refer you to Beebe's Imaging locations throughout Sussex County for your mammogram.
Mammogram Services
Personalized patient navigation services
Digital mammography
Images read on-site; urgent cases evaluated within 24 hours
Breast ultrasound
Surgeons available for consultation
Minimally invasive breast biopsies
Private consultation area
A mindful and supportive atmosphere
Follow-up services and care coordination with referring physician
---
Treating Breast Cancer
More than 17,000 people have trusted the breast care experts at Beebe. You are not alone, no matter what's going on in the rest of your life. You have our Nurse Navigators and care team in your corner.
Medical oncologists work closely with your care team, which includes your primary care provider, diagnostic imaging and radiology teams, radiation oncologists, and surgical oncologists. The team works with you to determine your needs and your preferences for treatment, which can include chemotherapy, radiation, immunotherapy, and breast surgery, including mastectomy.
Surgical options include:
Lumpectomy
Total mastectomy
Nipple-sparing or skin-sparing mastectomy
Breast reconstruction
---
Learn More About Breast Cancer
---
Awards & Accreditations

NAPBC Accredited Breast Center
---
Contact Beebe's Breast Health Navigators
Are you concerned about breast pain or a lump? Do you have an upcoming procedure and have questions? Beebe's Nurse Navigators can help.
---
Related Articles