Providing a Compassionate, Personalized Experience
Beebe Oncology Services aims to provide both hope and cure. From diagnosis through treatment and beyond, our patients are never alone. Physicians, nurses, and staff are there to listen, support, and encourage. Learn more about some of the conditions Beebe's oncologists treat.
---
Diagnosis And Treatment
Could it be cancer? We know facing a possible cancer diagnosis can be scary. Our care teams are here for you. We provide screenings for most cancers, which are a great way to stay on top of your health and to catch cancer early. When caught early, most cancers can be treated, if not cured.
Be sure you know when to have a cancer screening. Review possible screenings on our Health Screening Checklist.
Following a screening, if there is a concern, your care team will work with you to schedule follow-up care. This could be additional imaging, lab, or a biopsy.
If it is cancer, our cancer care specialists will provide a guiding hand through your treatment plan. Your treatment is designed specifically for your cancer and for your individual needs.
---
Why Choose Beebe?
Beebe Oncology offers two locations, convenient to our patients in Sussex County. The Tunnell Cancer Center at our Rehoboth Health Campus has been providing advanced cancer care for decades. The South Coastal Cancer Center, opened in the past couple of years, provides convenient care in a warm atmosphere near Millville.
Patients choose Beebe for their cancer care because of our access to advanced treatments, our partnerships on clinical trials, our convenience, and because of the friendly faces who will be working with you every step of the way.
---
Take a Tour of the South Coastal Cancer Center
Beebe Healthcare's South Coastal Cancer Center is now open on Roxana Road near Millville. The new space combines the quality and compassionate care with a new space serving Southern Delaware and our community.
---
Meet the Team
---
Oncology Locations
---
Awards & Accolades

NAPBC Accredited Breast Center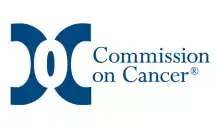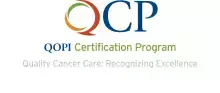 Quality Cancer Care Recognition