Ralph Williams: Faith and Beebe Helped Me Beat Cancer
Image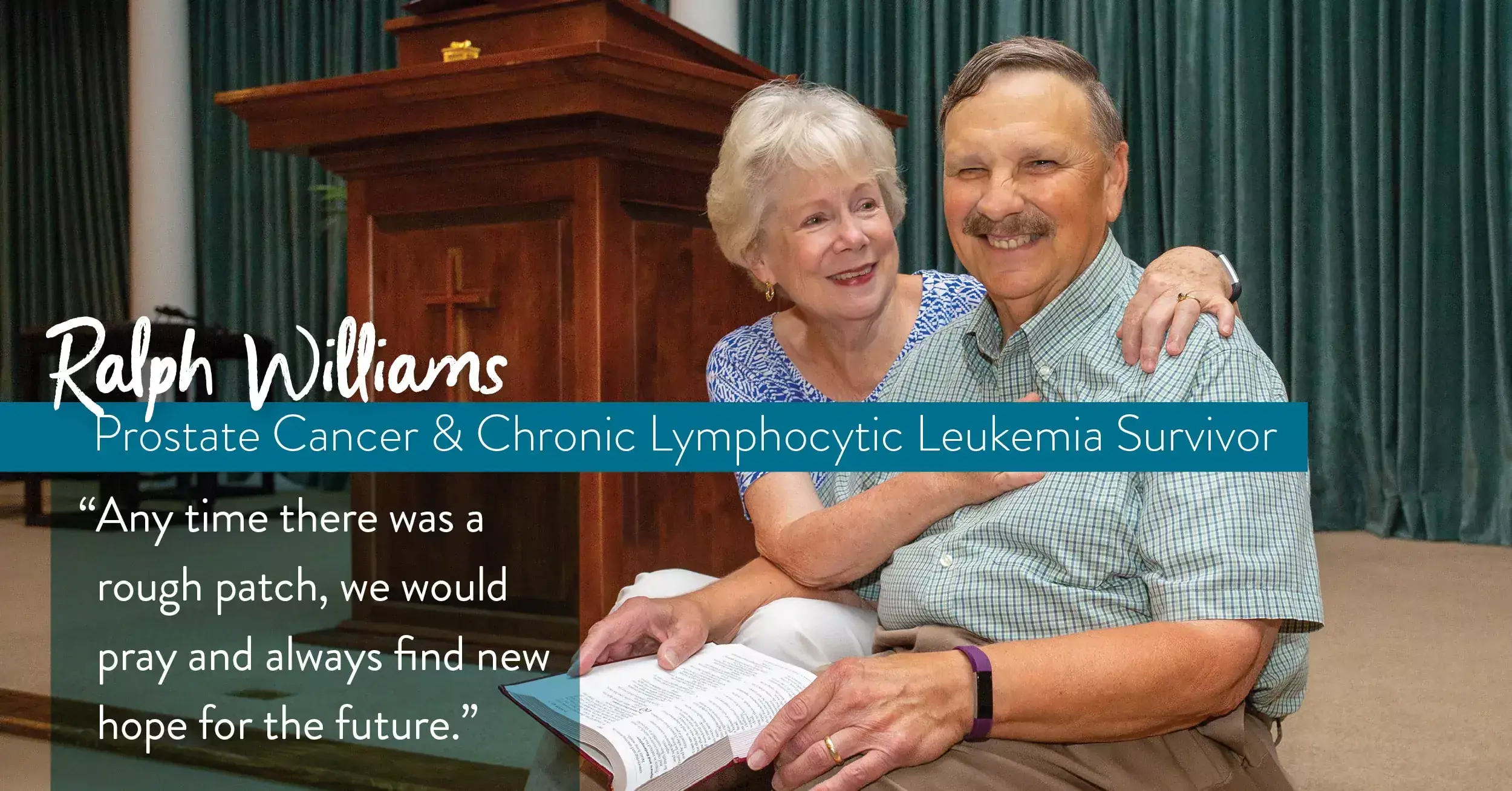 As the grandson of James Beebe, Ralph Williams joined the family legacy when he became a certified nurse anesthetist and returned to Lewes to work at Beebe.
He retired after 30 years to enjoy time with his wife, Bonnie, and their children and grandchildren. He also wanted to spend more time with his church family at New Covenant Presbyterian Church in Lewes.
He was first diagnosed with chronic lymphocytic leukemia, which affects white blood cells. Two weeks later, during routine blood tests, it was discovered that he also had prostate cancer.
"From that point on, a lot changed for us. We were never down and out because of our faith in God. So, we know God will get us through it – he's never given up on us," Ralph said. "Throughout the treatments and tests, God was there. He put people in our lives when we needed it," Bonnie said.
"Dr. Peri was there for us at every turn," Ralph said. "When a metastatic lesion was found on my spine, Dr. Peri jumped into the research and found a treatment for me. Dr. Costleigh was another who was right there when we needed him.
"As a nurse anesthetist, I've seen a lot of surgery, but I never really understood how surgery could knock you down. It was a long road to recovery. Through it all, my prayer warriors have been there for me."
This article appears in Beebe's 2020 Oncology calendar, where patients and survivors share their story.
Learn more about Beebe Oncology: www.beebehealthcare.org/oncology.
---