Efficient , Reliable Results
Beebe is suspending many outpatient appointments, testing, and physical rehabilitation. Learn more.
Beebe Healthcare is proud to offer accredited outpatient labs throughout Sussex County. With locations and teams ready to provide you the highest quality service with quick results, you can feel confident knowing our clinical labs and laboratory services are committed to quality assurance.
Beebe Healthcare outpatient Labs provide:
Convenient locations; no appointment needed in most cases
Hospital-trained phlebotomy experts for routine, pediatric, and difficult collections
Reliable and timely reporting to your physician
---
Beebe Lab Locations
---
Beebe Clinical Lab Services: Committed to Quality Assurance
Beebe Healthcare Lab Services is a full-service clinical laboratory committed to quality assurance. We are confident that we can provide fast, accurate laboratory data and can offer personalized service by way of courier pickup/delivery, computer faxing, use of remote printers, and "direct connect" with our Laboratory Information System. Beebe Healthcare Lab Services uses Mayo Medical Laboratories (MML) to provide our primary reference laboratory services, clinical and medical consultation.
---
Lab Technical Sections
Beebe Healthcare Lab Services is comprised of the following technical sections:
Chemistry
Coagulation
Cytology
Hematology
Histology
Microbiology
Pathology
Point of Care Testing
Serology/Immunology
Toxicology
Transfusion Service
Urinalysis
---
Accreditations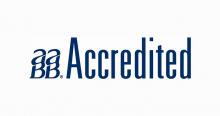 American Association of Blood Banks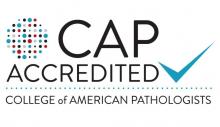 College of American Pathologists
Beebe Labs adhere to the requirements of CLIA '88.
---