Accurate, Reliable Results
We now offer appointments for all laboratory tests! It is the preferred method, as it holds your place in line, allowing you to get back to your day more quickly. Please call 302-645-3278 to schedule. Walk-ins welcome.
The Beebe Healthcare Laboratory offers a variety of resources from simple blood tests to the more complex. With over 100 dedicated team members processing more than 1,200,000 tests annually, we provide timely, quality analysis and results.

When you choose a Beebe Lab Express for blood and specimen collections, your safety is our top priority. Our accredited, full-service outpatient Lab Express sites are conveniently located throughout Sussex County. We offer the highest quality standards and courteous professional phlebotomy experts for routine, pediatric and specialty collections.
TO SCHEDULE YOUR LAB APPOINTMENT CALL 302-645-3278, then select option 3.
---
What to Know About Beebe Laboratory Services
Our friendly schedulers will help you select the most convenient options and locations available to meet your needs and to ensure your safety.
---
Beebe Lab Locations
---
Preparing for your Appointment
To process your lab work as quickly as possible, you will need:
A Lab Order Form with your physicians full name, address and phone number along with an accurate diagnosis code. This form is required when you call to make your appointment and when you arrive to have your blood drawn.
Insurance card with the full name, address and phone number of your insurance company.
Photo Identification
Follow instructions given by your provider related to fasting, eating, drinking or taking your medications.
If your provider asks you to fast before having your blood work done, here are some Frequently Asked Questions about Fasting Before Blood Work.
If your provider has requested a Urine Test, please drink plenty of water prior to your arrival.
---
About Your Lab Tests and Results
Lab work and blood tests are ordered by your healthcare provider for a variety of reasons. They are used to monitor routine conditions, screen for disease or to help confirm or rule out a diagnosis. When you provide blood, a throat swab, urine or other specimen, samples are sent to a lab for examination. Most routine lab tests are sent to your provider within 24 hours, if your provider feels your condition warrants a STAT test, it will be available sooner.
Some specialized tests may take up to ten days. Please speak to your provider about any questions, when to expect your results and if any next steps are needed.
---
Lab Technical Sections
Beebe Healthcare Lab Services is comprised of the following technical sections:
Chemistry Laboratory
Hematology Laboratory
Immunology
Mayo Clinic Laboratories
Microbiology
Phlebotomy
Pathology
Point of Care Testing
Quality Assurance
Specimen Processing
Transfusion Services/Blood Bank
---
Accreditations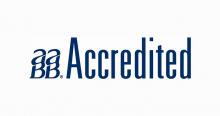 American Association of Blood Banks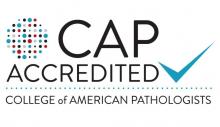 College of American Pathologists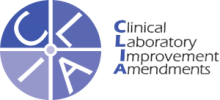 Clinical Laboratory Improvement Amendments
---
Provider Resources
View the Laboratory Collection Manual for Provider Practices.