---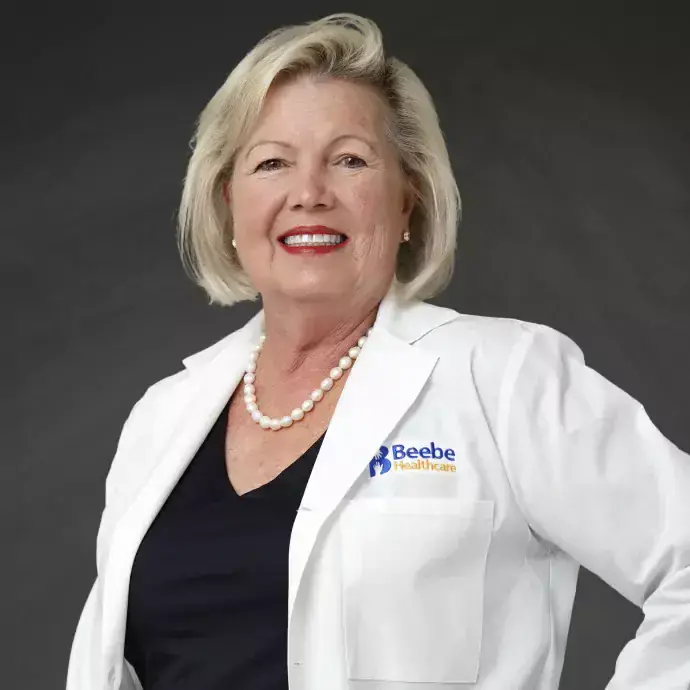 CURRENTLY ACCEPTING NEW PATIENTS
---
Make an appointment by calling 302-703-3595.

ABOUT THE PROVIDER
Dr. Diana Dickson-Witmer is board certified in general surgery and specializes in breast surgery. She leads the Beebe Center for Breast Health.
Dr. Dickson-Witmer graduated from the University of Florida College of Medicine. She also served a residency there, as well as at the Medical Center of Delaware, where she was chief surgical resident in 1982.
In addition to her surgical and patient care experience, Dr. Dickson-Witmer is known for her trailblazing work in the field of breast surgery – setting the standard and developing the programs to train future surgeons in the field. 
In 1994, she introduced stereotactic breast core needle biopsy to Delaware, and trained radiologists and surgeons in the technique. In 1997, she published results of the first 100 stereotactic core breast biopsies done in Delaware. Dr. Dickson-Witmer also introduced sentinel node biopsy to the Delaware valley in 1999 and published the results of a pilot study of the first 50 cases done at ChristianaCare. 
She is employed by Beebe Medical Group and is a member of Beebe Healthcare Medical Staff.
She will see patients at the Rehoboth Health Campus on Route 24 and at the South Coastal Health Campus near Millville.
Learn more about Dr. Dickson-Witmer.
BOARD CERTIFICATIONS
Board Certified in General Surgery
This provider sees patients at these locations