Beebe Medical Group Welcomes Executive Director to Operations Team
Image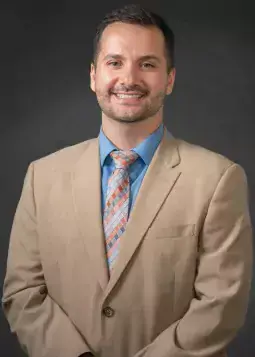 Beebe Medical Group is pleased to announce Chris Nistor, MHA, as its Executive Director.
Nistor joins Beebe from the University of Pittsburgh Medical Center (UPMC), where he has spent the bulk of his career in various domestic and international leadership roles. Most recently, he was the Senior Director of Outpatient Clinical Operations, overseeing the operational, financial, and strategic management of procedural, diagnostic, and medical service lines across 13 locations and an outpatient float pool.
Supporting efforts to expand access to quality care, meet budgets, and improve the work environment for providers and staff, Nistor guided workflow improvements, interdepartmental collaboration, charge capture opportunities, staffing and supply optimization, retention strategies, provider engagement, regulatory readiness, quality sustainability, and metric development and utilization.
He also supported various business growth, patient experience, and analytical efforts for executive leadership and initiated a project management team at UPMC's flagship hospitals.
Alongside the leadership of Beebe Medical Group's Chief Medical Officer Anthony Buonanno, MD, Nistor will bring his operational and administrative experience to BMG's 40-plus primary, specialty, and outpatient care sites throughout Sussex County.
"Chris has an excellent background in healthcare leadership that will be an asset to Beebe Medical Group, and help it continue to grow and expand to meet the needs of Sussex County," said Anthony Buonanno, MD, VP, Chief Medical Officer, Beebe Medical Group. "It is our privilege to provide the best care for the people in the fast-growing community in the state, and I know Chris is excited to take on that challenge in collaboration with our leadership team and medical staff."
Nistor earned his Master of Health Administration and Bachelor of Science in Health Policy and Administration from the Pennsylvania State University. He has also earned a Lean Six Sigma certification from the University of Michigan, participated in many multidisciplinary committees, and conducted numerous presentations on a variety of healthcare topics domestically and internationally.
"I admire Beebe's long-standing dedication to its communities and its unwavering goal to expand access to high-quality, patient-centered, and cost-effective care for a diverse and growing population," Nistor said. "I am thrilled and humbled to join an exceptional organization that is the backbone of healthcare delivery in Sussex County and to partner with leadership, providers, care teams, and the community in support of these exciting efforts. I also look forward to enjoying the beauty of southern Delaware and calling it home."
In his spare time, Nistor enjoys spending time with family, cooking, outdoors activities, traveling, and playing and teaching guitar.
---