Kevin Ussery Appointed Executive Director of Human Resources for Beebe Healthcare
Image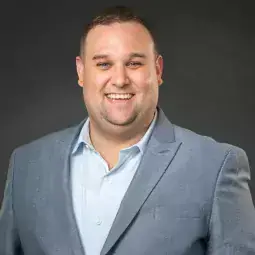 Beebe Healthcare is pleased to welcome Kevin Ussery to its leadership team, in the role of Executive Director of Human Resources.
Ussery oversees day-to-day operations of Beebe's employment-based programs, which collectively support the more than 3,100 associates who work for the healthcare system. His key areas of operational focus include compensation, benefits, leave of absence policies, worker's compensation, management of Human Resource Information Systems (HRIS), employee health, and volunteer services.
Ussery stresses that human resources will play a key role as Beebe continues to expand its clinical service offerings, programs, and community outreach efforts.
"As we look forward, it is important that we build staffing structures to match Beebe's intended growth," said Ashley Foster, Chief People Officer, Beebe Healthcare. "The healthcare system's strategic plan will inform human resources practices and decisions. At the same time, Kevin will help lead the deployment of modern human resources processes so that they focus intently on creating and sustaining positive associate experiences. It's an exciting time to be part of Beebe."
Prior to joining Beebe, Ussery served as a Strategic Human Resources Business Partner at Atrium Health, where his work supported more than 5,000 associates at four acute care facilities with a collective total of 534 beds plus an emergency medical services group. Much of his work at Atrium centered around the development of strategies to drive innovative and practical workforce solutions, based out of the organization's Human Resources Center of Excellence.
Ussery earned a Master of Science in Organization Development at Queens University of Charlotte and is also a graduate of Erskine College, where he completed a Bachelor of Science in Business Administration. He is certified by the Society of Human Resource Management.
"Beebe is a good fit for me because while the healthcare system is growing, it is also maintaining its commitment to delivering highly-effective, community-based healthcare," said Ussery. "Being part of an organization that is integrated into the community is very important to me."
In his free time, Ussery enjoys the beach, reading, cooking, and taking part in adult recreational sports leagues – including kickball, volleyball, and pickleball.
---