Women in Philanthropy Luncheon 2023
Image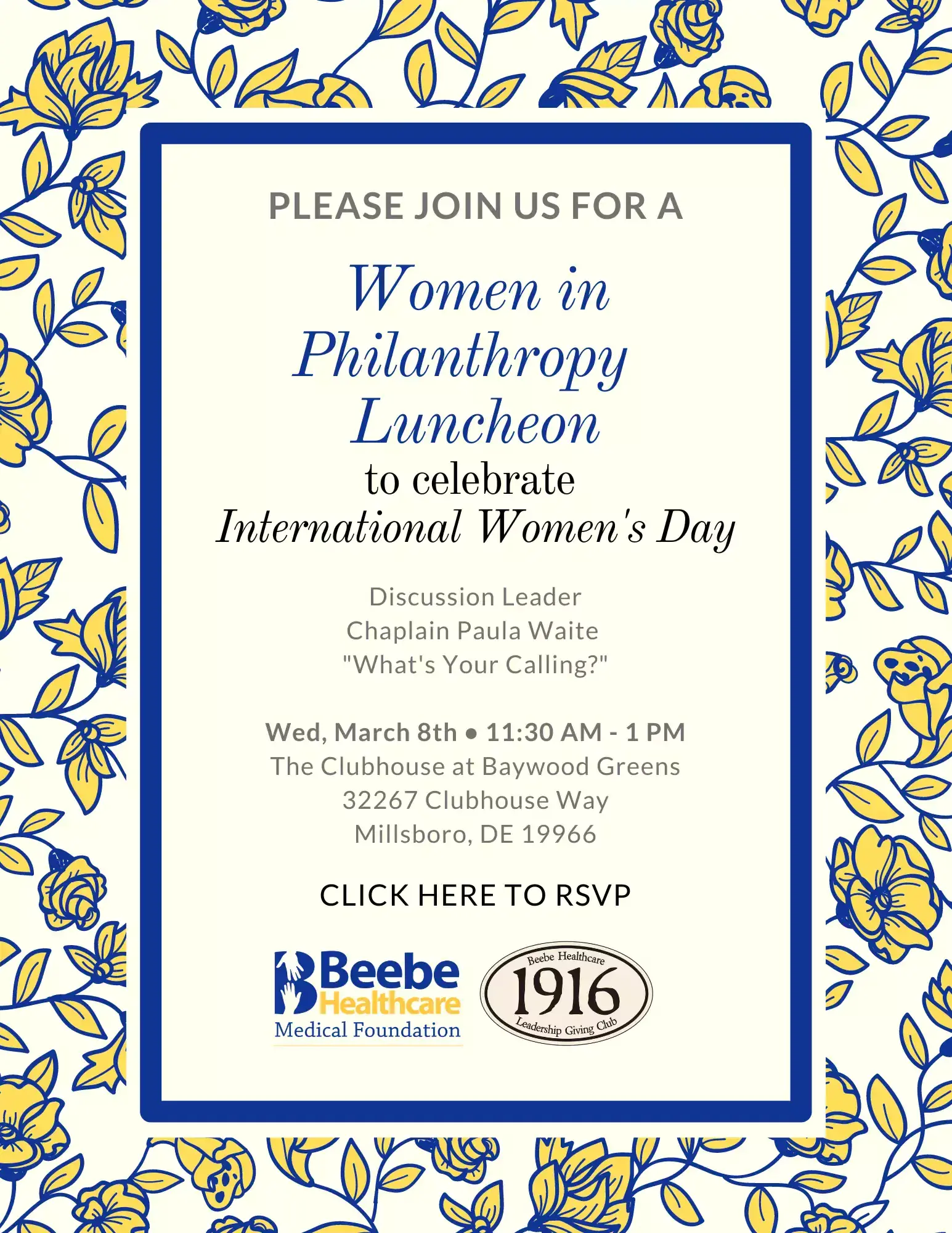 ---
The goal of Beebe's "Women in Philanthropy" series is to celebrate our strong community of female donors, as well as create a safe and fun environment for women to learn, network, and discuss relevant women's healthcare and wellness topics. Join us to celebrate International Women's Day together over lunch with fellow female philanthropists, leaders, and supporters of Beebe Healthcare.
Beebe Healthcare's dynamic Chaplain, Paula Waite, will lead discussion focused on women of influence in healthcare, while digging deeper into the question "What's your calling?".
Image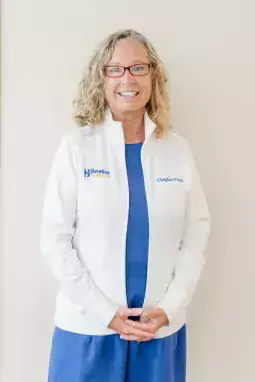 Rev. Paula Waite MTh, ACC, earned her master's degree in theology from St. Mary's Seminary in Baltimore Maryland. In pursuit of chaplaincy training she completed her chaplain residency at ChristianaCare in Newark Delaware. Upon completion of the residency she was hired at Beebe Healthcare as a trauma chaplain. Paula is now board certified with the Association of Professional Chaplains. Certified in palliative and end of life care, Paula created and delivers a community education program Life Before Death which addresses end of life issues and the benefits of completing an Advance Directive. Paula lives in Milton Delaware with her husband Tom and cat Samantha.
THIS EVENT HAS REACHED CAPACITY.
THANK YOU FOR YOUR INTEREST IN SUPPORTING BEEBE HEALTHCARE!