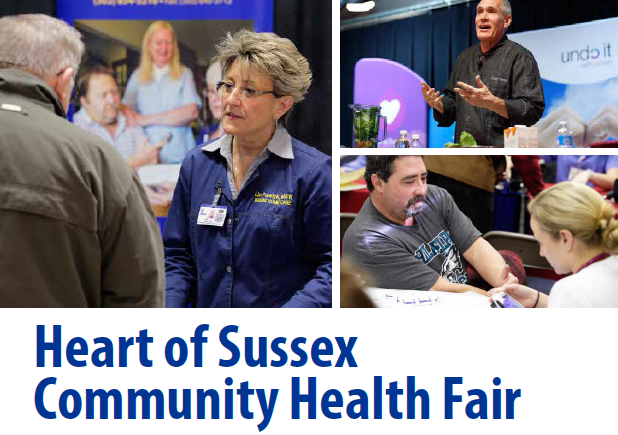 Join Beebe Healthcare and Delaware Technical Community College at a Community Health Fair, Saturday, March 21, 9 a.m. to 1 p.m., at the Owens Campus in Georgetown.
This free health fair will be held in the Carter Partnership Center and will include featured speakers and vendors. Free health screenings for blood pressure, cholesterol, glucose, bone density, and more, will be available.
Come learn about services offered in Georgetown and the surrounding community. Meet your neighbors and learn more about healthy living.
Featured speakers include:
Ronald Wisneski, MD, Beebe HealthyBack Medical Director
Cheyenne Luzader, MS, Integrative Health Coordinator at Beebe Healthcare
Exhibiting organizations include Kent-Sussex Counseling, Crisis Intervention Services, Stand By Me financial counseling, Blood Bank of Delmarva, and more.
Beebe services on hand will include Beebe HealthyBack, Respiratory Services, Cardiac Surgery, Cardiac Rehab, Beebe Rehab Services, Integrative Health, Dr. Dean Ornish Program, Diabetes Management and Wound Care, among others.
We hope to see you there!