Ideas to Make Halloween Fun and COVID-19 Safe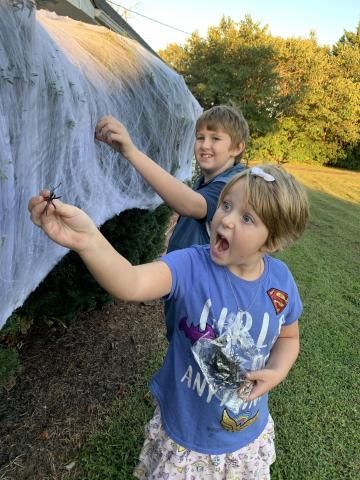 As with everything else in 2020, Halloween may look a little different this year due to COVID-19. Even if you skip Trick-or-Treat this year, you can still enjoy some fun at home with your family.

"While Trick-or-Treat may still happen, if you are going to participate, you may want to take some precautions and be prepared," said Dr. William Chasanov, COVID-19 Response Medical Director and Infectious Disease physician. "You will want to keep your children away from large groups and have and use hand sanitizer throughout the night. In addition you may want to incorporate a face mask into your child's costume."

When you get home, before the kids tear into the candy, parents will want to have children change out of their costume, wash hands, and consider having children take a bath or shower. It is also a good idea to use sanitizer or sanitizing wipes on all the bags of candy.
Please Check With Your City/Town Before Heading Out for Trick-or-Treat as Some Events Have Been Canceled.
---
Choose Not to Go Out

COVID-19 is still present in our community and while numbers have recently been low, the Division of Public Health is reporting an increase in numbers. It is not time to let down your guard and stop using precautions.
If you are not heading out for Trick-or-Treat, you can still have a fun time at home. Here are some suggestions to enjoy the Halloween season: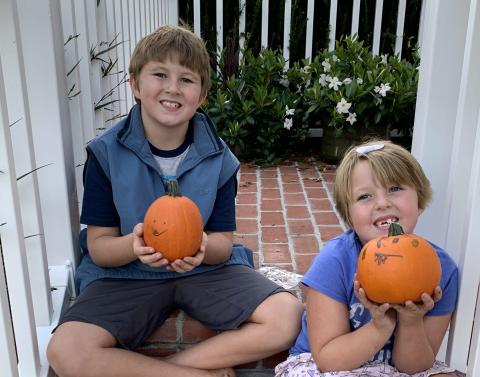 Host a scavenger hunt. Write up clues on pieces of paper and have your children follow the clues to a big stash of candy (or healthier treats such as apples, oranges, pretzels or popcorn).
Decorate together. Nothing gets you in the spirit like putting out some ghosts in the trees, hanging some cobwebs, or decorating pumpkins.
Snuggle up for a movie night. There are so many great Halloween movies – and not all are scary! Try Goonies, Hocus Pocus, Practical Magic, or, for the younger ones, Spookley, the Square Pumpkin or Super Monsters Save Halloween.
Cook together. Make some Halloween treats such as sugar cookies that you can decorate with candy bats, or get creative with apples, adding peanut butter and marshmallows. Check out the many, many ideas on Pinterest!
Get active. Grab some flashlights and head outside for a fun game of flashlight tag!
Tell stories. If you have a fire pit, get a nice fire going, roast some marshmallows, and tell fun or scary stories.
Have a Jack o'Lantern contest. See who can design or decorate the best Jack o'Lantern. If you don't want to carve the pumpkin, use some fun stencils (like the ones via the button below) to paint on funny faces.
---
Know Where to Go
Halloween is a fun time to enjoy being scared, however, it is also a time that accidents may happen. If you are heading out or even if you are staying home, be safe. Don't drink and drive. Be careful carving those pumpkins. And be aware of your surroundings, especially if you have kids crossing streets where cars might be driving. Make sure your kids have lights or glow-sticks so they can be seen in the dark.

Accidents do happen, so if you have to seek care, know that Beebe Healthcare is here for you and your family. With many safety precautions in place, Beebe's care sites are a safe place for you or your family to go. If you have an urgent or after-hours need, our Walk-In Care is open daily in four locations from 9 a.m. to 7 p.m. If it is later than that, we offer two Emergency Department locations – Lewes and our South Coastal Health Campus near Millville.

Beebe primary care practices are accepting new patients. If you need a provider, call 302-645-3332 to schedule today.
---
Additional Resources