Be Real: Getting Thrifty This Holiday Season
Part of living a more toxin-free, environmentally friendly life is also making choices when it comes to what you bring into your home. Sure, you choose the nontoxic beauty products, you use white vinegar to clean when possible, and you take care to manage your energy consumption.
However, when it comes to the holiday season, do all of your gifts come packaged in boxes fresh off the department store shelves?
Purchasing new items – toys, dishes, appliances – all the time may not be necessary. Besides being more expensive, new items also mean increased energy consumption, more plastic created in many cases, and more toxic gases released into the air through manufacturing and shipping processes.
Why not get thrifty this holiday season and find some special gently loved items on the shelves of your local thrift or consignment shop?
Purchasing items at a thrift shop ensures that the items have a longer life – fewer new items needing to be manufactured – and it often supports local organizations with funding.
I took a spin around the Beebe Treasure Chest Thrift Shop, located at Midway behind La Tonalteca, to see what holiday gift treasures I could find.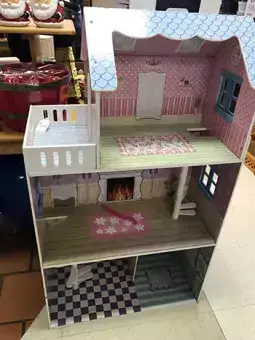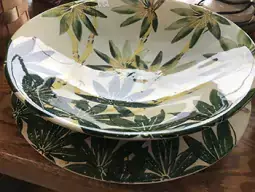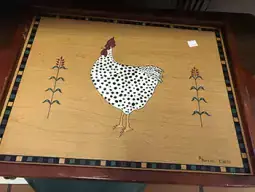 Here are some of my observations:
Literally, never buy a new coffee maker again. There were many seemingly new coffee makers available for sale, ranging from $5 to $12! There are also many other appliances, including humidifiers, blenders, and food processors. These would make great gifts for that kitchen wizard on your holiday shopping list.
Also, never purchase new china. Dinnerware is easily found at thrift shops as often older adults get rid of their sets when they downsize. There were at least four full sets of dinnerware/china available at very reasonable prices – most under $40. This would be a great gift for a newlywed couple or a student or young adult setting up his or her new apartment. Or, if you just want to change up your dining selection at home – this could be the place for you!
While much of the clothing at a thrift shop is more worn than could pass for new, there are some "finds" in the clothing section. For example, I found two coats in great condition – one by London Fog – that were priced at $10 each. My new motto: To keep warm and look good doing it – check out a thrift shop. And, if you have a daughter at home who loves playing dress up, the thrift shop offers tons of options to put into her dress-up trunk and it won't break the bank.
Kids toys. Kids grow up so fast. This also means they go through toy phases quickly. There was a huge dollhouse at the thrift store when I was there that was really hard for me to pass up. Toys, movies, and books are all great finds for kids at a thrift shop. And, you won't feel so bad when they stop playing with it a few weeks later.
Serving dishes. There were several beautiful serving dishes that would make a fine centerpiece at any holiday table. New homeowners, moms who collect items with roosters, or students might all be interested in some of the large bowls and platters.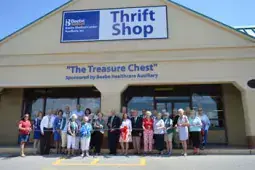 Before you head to the department store this holiday season, consider stopping by your local thrift store first. The environment and your pocketbook will thank you! What are your top thrift gifts this holiday season? Share with us in the comments!
*You may have noticed the blog name has changed - we have updated this regular blog to be called Be Real. On the Be Real blog you can expect healthy living topics from the front lines of parenting and family life! Enjoy!
---