Dine and donate events on May 2nd & 9th support Beebe Beach Bash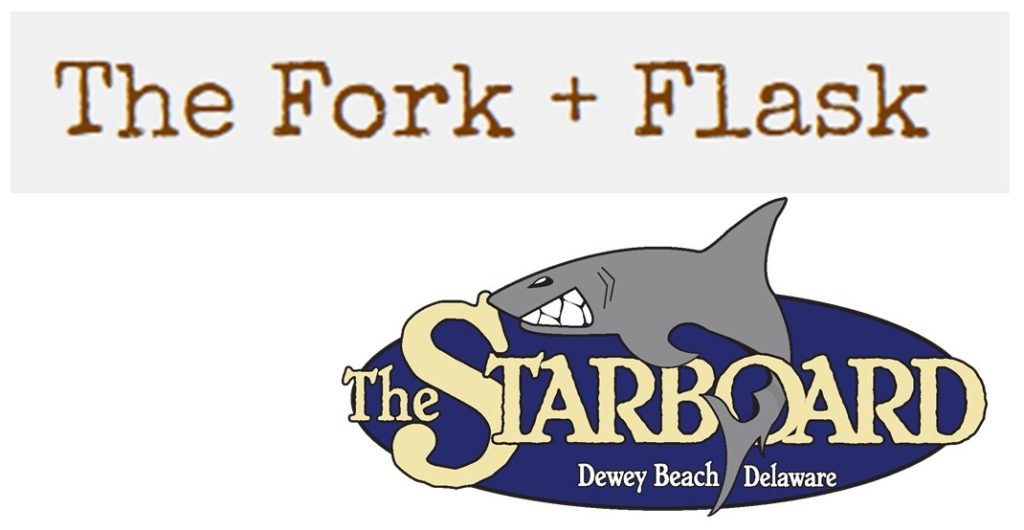 April 30, 2019
Two popular local restaurants will host dine and donate events in May to support the 5th Annual Beebe Beach Bash. Fork + Flask will donate a portion of sales from 4 p.m. to close, Thursday, May 2, and the Starboard will donate 50 percent of all sales between 11 a.m. and 9 p.m., Thursday, May 9. The Beach Bash annual summer party will raise funds for Beebe Healthcare's emergency department on the Lewes campus, as well as the future emergency department near Millville at the South Coastal Health Campus.
"We are honored to help raise funds for Beebe's Beach Bash and Beebe's emergency department," said Sean Corea, Fork + Flask executive chef and general manager. "We hope the community will come out and join us in supporting our local hospital by dining at Fork + Flask on May 2."
"Beebe is our local community hospital, and we're all going to need Beebe at some point in our lives," said Starboard owner Steve Montgomery. "I feel good knowing my family and friends can get the best care right in their backyards. The Starboard is proud to support the Beebe Beach Bash May 9 and raise funds for Beebe's emergency department."
Tom Protack, Beebe Medical Foundation vice president of development, said he is always thankful when community businesses support the foundation and healthcare system.
"We are truly grateful to our community partners who support our events, such as the Beebe Bash, and help us to raise funds for our emergency department in Lewes and future emergency department near Millville," Protack said. "We see a large influx of visitors to the emergency department during the summer months, and our community supporters help us to provide the best care possible to these patients."
The Beebe Beach Bash will be held from 6 to 10:30 p.m., Saturday, June 8, aboard a docked ferry at the Cape May-Lewes Ferry Terminal.
Jen Carroll, Beebe Beach Bash co-chair along with Robyn Rosenfeld-Aburrow, said, "This year's Beach Bash is going to be the best yet. We are excited to ramp up the Polynesian theme and entertain guests with The Funsters, Polynesian performers, great food, and more."
For more information, go to www.beebmedicalfoundation.org.
---