Having a new baby can be overwhelming. Family and friends may be full of advice and suggestions. Knowing the best thing to do can be hard. Fortunately, reducing the risk of Sudden Infant Death Syndrome (SIDS) is easy.
Experts define SIDS as the sudden death of an infant less than one year of age for which no medical cause can be identified. SIDS used to be called crib death because infants went to sleep and did not wake up. But, cribs do not cause SIDS. SIDS is not caused by vaccines, choking, suffocation, or child abuse. While SIDS has no known cause, sleeping on the back and providing a safe sleep environment reduces the risk. SIDS is the leading cause of death for infants aged one month to one year.
Sudden Unexpected Infant Death (SUID) can be caused by accidental suffocation, as well as disease, accidents, and deliberate harm. Sleeping in an adult bed or bed-sharing with anyone is dangerous for babies. Babies can suffocate in soft bedding, quilts, or pillows. They can suffocate from an adult rolling over onto them, or they can be trapped between the wall and the mattress. The risk is even higher if an adult is very tired or is under the influence of alcohol or drugs.
Each year in the United States, about 4,500 infants die unexpectedly from SIDS, accidental suffocation, or unknown causes. Many of these deaths are associated with an unsafe sleeping environment and many are preventable. In Delaware, a baby dies each month from unsafe sleep practices. African-American babies are two to three times more likely to die of SIDS or accidental suffocation.
The number of SIDS deaths has decreased since the American Academy of Pediatrics recommended "Back to Sleep" for all babies, however, infants still die from SIDS and from preventable causes like accidental suffocation.
At Beebe, we put your baby's safety first. All team members who care for babies have been educated in SIDS prevention and newborn safe sleep. From birth, we teach families to practice safe sleep by putting their infants to sleep on their backs in bassinets. We provide Halo Sleep Sacks for use in the hospital to take the place of swaddling in blankets. All families learn about safe sleep through video education, handouts, and examples. Beebe supports breastfeeding and is the first hospital in the state to receive the international Baby-Friendly© designation, which requires that mom and baby stay together 24 hours a day; that they have immediate skin-to-skin contact after delivery or C-section; that they receive bedside breastfeeding support; and that there is a lactation consultant on staff.
According to the American Academy of Pediatrics breastfeeding is a healthy choice for mother and baby, and it reduces the risk of SIDS because breastmilk helps fight infection.
Simple steps you can take to keep your baby safe include:
Always place your baby on his or her back to sleep for every sleep (even short naps).

Use a safety-approved crib with a firm mattress covered with a fitted sheet.

Keep your baby close to you at night by putting the crib or bassinet in your room: Share the room, not the bed.

Keep soft objects, toys, stuffed animals, crib bumpers, pillows, blankets, and loose bedding out of the crib. Swaddling in blankets is no longer recommended as blankets can become loose and pose a suffocation hazard. A sleep sack or one piece sleeper takes the place of blankets that might become loose.

Keep the room at a comfortable temperature; do not let your baby get too hot.

Do not smoke during pregnancy; do not smoke or allow smoking near your baby.

Give your baby a dry pacifier that is not attached to a string at naptime and bedtime after breastfeeding has been established.

Breastfeed your baby.

Avoid products, positioning devices, and monitors that claim to reduce the risk of SIDS.

Get regular check-ups with your baby's doctor.

Allow your baby tummy time when he or she is awake and someone is supervising.
The State of Delaware's Long Live Dreams! campaign emphasizes four rules of safe sleep: baby should sleep alone, on the back, in an empty crib, and there should be no smoking around the baby. All hospitals in Delaware that care for babies are required to put a safe sleep program in place, including following safe sleep practices in the hospital and educating families.
Not all infant deaths can be prevented, but taking these simple steps will help protect your baby.
For more information:
NICHD Safe to Sleep: https://www.nichd.nih.gov/sts
American Academy of Pediatrics: https://www.healthychildren.org/english/ages-stages/baby/sleep/pages/Preventing-SIDS.aspx
Delaware Safe Sleep: www.SafeSleepDE.com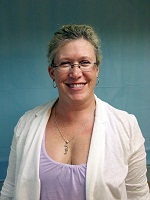 Nancy Forsyth, MSN, RN, NNP-BC, came to Beebe Healthcare in 2012 as a Neonatal Nurse Practitioner after 20 years of nursing experience in a Level 4 neonatal intensive care unit in upstate New York. She has 11 years of experience as a Neonatal Nurse Practitioner. She received her MSN and NNP from the State University of New York at Stony Brook.
---