Beebe Healthcare Earns Top Score for 'LGBTQ+ Healthcare Equality Leader' Designation
Image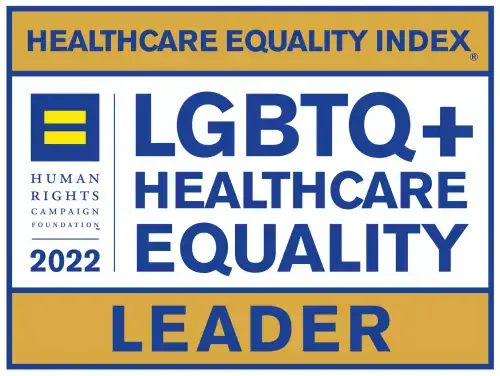 Beebe Healthcare is proud to announce it has again been designated a LGBTQ+ Healthcare Equality Leader by the Human Rights Campaign Foundation (HRC).
This designation means Team Beebe received an evaluation of 100 for the "Leader" designation due to its patient-centered focus when it comes to providing inclusive and equitable care for LGBTQ+ patients, their families, and Beebe team members.
"I am proud of our team to be recognized with this designation about the inclusive care that we provide throughout the Beebe Healthcare system," said David A. Tam, MD, MBA, CPHE, FACHE, President & CEO, Beebe Healthcare. "Providing equitable care to all of Sussex County is part of our mission, and something we will continue to build on as our community grows and becomes more diverse. We want to be your healthcare provider of choice because Sussex County is Our Specialty."
Beebe providers welcome all members of the community, and provide LGBTQ-centered services, such as trans-affirming gynecology, hormone therapy, and referrals. To learn more about these services and the partnerships Beebe has in the community, visit our resource page.
This is the Human Rights Campaign Foundation's 15th anniversary edition of the Healthcare Equality Index (HEI). The Index is the nation's foremost benchmarking survey of healthcare facilities on policies and practices dedicated to the equitable treatment and inclusion of their LGBTQ+ patients, visitors, and employees.
A record 906 healthcare facilities actively participated in the 2022 HEI survey, and Beebe was one of 496 to earn "Leader" designation.
The HEI evaluates and scores healthcare facilities on detailed criteria falling under four central pillars:
Foundational Policies and Training in LGBTQ+ Patient-Centered Care
LGBTQ+ Patient Services and Support
Employee Benefits and Policies
Patient and Community Engagement
---