ROBOTIC ASSISTED PROCEDURES AT BEEBE
As the premier local, community health system in Sussex County, Beebe Healthcare is proud to offer specialized, quality care that allows patients to heal and resume life quicker. Our team operates one of the most efficient and quality focused robotic assisted surgery programs in the region. Beebe surgeons perform robotic surgery across a range of specialties, including general surgery.
---
WHAT WILL YOUR SURGEON DO?
CLEAR VIEW
During robotic assisted surgery, your surgeon will use a 3D high-definition camera for a magnified and clear view.
---
MAKE SMALL INCISIONS
The surgeon will sit at a console next to you and operate through a few small incisions using tiny instruments, including a camera.
KEEP RIBS INTACT
Your surgeon will operate through the gaps between your ribs, without having to open the ribs.
---
HAVE PRECISE CONTROL
Your surgeon fully controls all instruments. Every hand movement is translated by the da Vinci system in real-time so the surgeon can efficiently complete your procedure.
---
Types of Robotic Assisted Surgery
Robotic assisted surgery at Beebe can be used to treat issues involving the adrenal gland, colon, gallbladder, or hernias. Procedures include cholecystectomy, inguinal and ventral hernia repair, umbilical hernia repair, and colectomy.
If you are a candidate for a nephrectomy (kidney) or a prostatectomy (prostate), robotic surgery is available. Similarly, in certain cases, gastric sleeve and gastric bypass surgery may also be done with robotic assistance.
Beebe's cardiothoracic surgeons perform robotic assisted cardiothoracic surgeries, or those procedures on the lungs, esophagus, or organs of the central part of the body. In the past, lung surgery was an open procedure, requiring a long recovery. Now, Beebe is able to offer a minimally invasive alternative, which shortens recovery time and gets you back to living the life you enjoy.
---
BENEFITS OF ROBOTIC SURGERY FOR PATIENTS
Patients who have robotic surgery heal better and have shorter hospital stays. In addition, robotic surgery technology is always improving, and in many cases, surgeons assisted by robotic surgery systems can actually perform complex surgeries better than a human can without robotic assistance. This is because robotic surgery systems like the da Vinci Xi have a full 360-degree range of motion and greater visualization, whereas humans are limited by our bone structure.
With robotic assisted surgery, patients can expect less scarring, quicker recovery time, and more precise removal of tumors. Studies have shown:
Patients experience less blood loss
Lower risk of infection
Patients in 86% of cases are released from the hospital sooner.
---
WHY CHOOSE BEEBE
Because we have a totally invested team, Beebe runs one of the most efficient and quality focused programs in the region. Our in-room efficiency, turn over, case times, etc., are significantly better than national averages--a benchmark we have maintained for the last 3 years.
---
MEET THE TEAM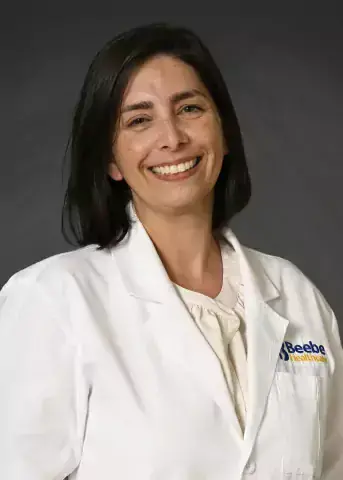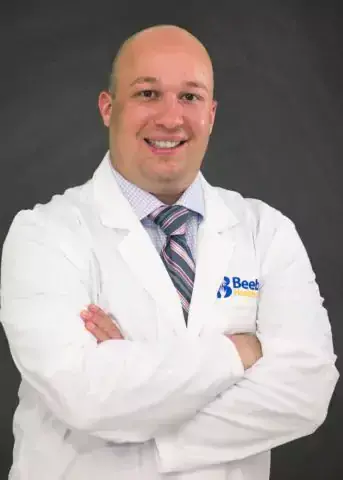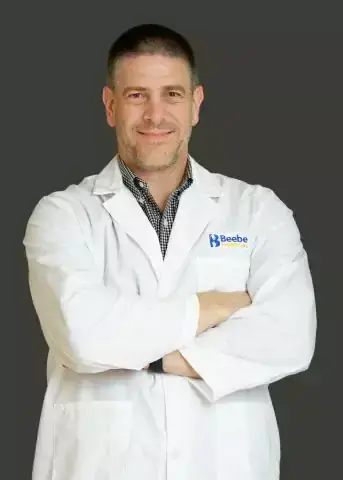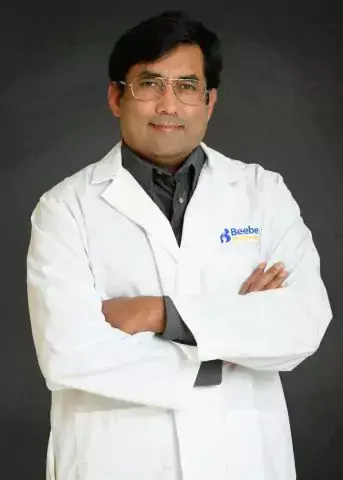 ---
TALK TO YOUR CARE TEAM ABOUT WHETHER YOU MIGHT BE A CANDIDATE FOR ROBOTIC ASSISTED SURGERY.