an opportunity for all Beebe team members to give back
To become a member of the Giving Hands Society, a Beebe team member can make a donation of any amount to the Annual Fund. Be assured, 100% of your gift benefits Beebe Healthcare, and you can direct your gift to any service line.
The easiest way for a Beebe Team Member to make a gift is through Payroll Deduction. Donation amounts begin at just $1.00!
If you would rather determine an annual giving amount, just divide your giving target by our 26 pay periods. For example, if you would like to make a gift of $100 per year, simply authorize a recurring deduction of $3.85 per pay period.
All current members of the Giving Hands Society are eligible for special prize drawings and events held throughout the year. Also, if you make a gift of $100 or above, you will receive a Giving Hands lapel pin and car magnet. You can contribute anytime during the year!
---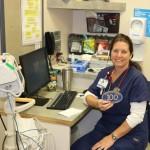 "I feel like Beebe is my family, and giving a gift to Beebe is my way of helping our family."

Jennifer Rutherford, Emergency Department Nurse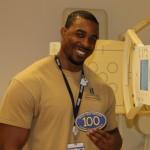 "I give to Beebe Healthcare because Beebe continues to do so many tremendous things for our community and I want to do my part. I know my gift will help ensure Beebe is here to provide excellent care for the next 100 years."

Chris Spellman, Lead X-Ray Technologist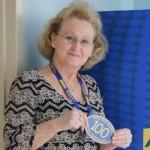 "Over the years, I have received great care from so many nurses and physicians it has touched my heart. Even though the Beebe Team members didn't know me at the time, I felt they were there for me. Big hearts, all of them! My husband and I donate in honor of the great care received along with gratitude to all the exceptional nurses and physicians here at Beebe."

Dori Blades, Executive Assistant