Farrell Family Dynamics: Being Balanced
Image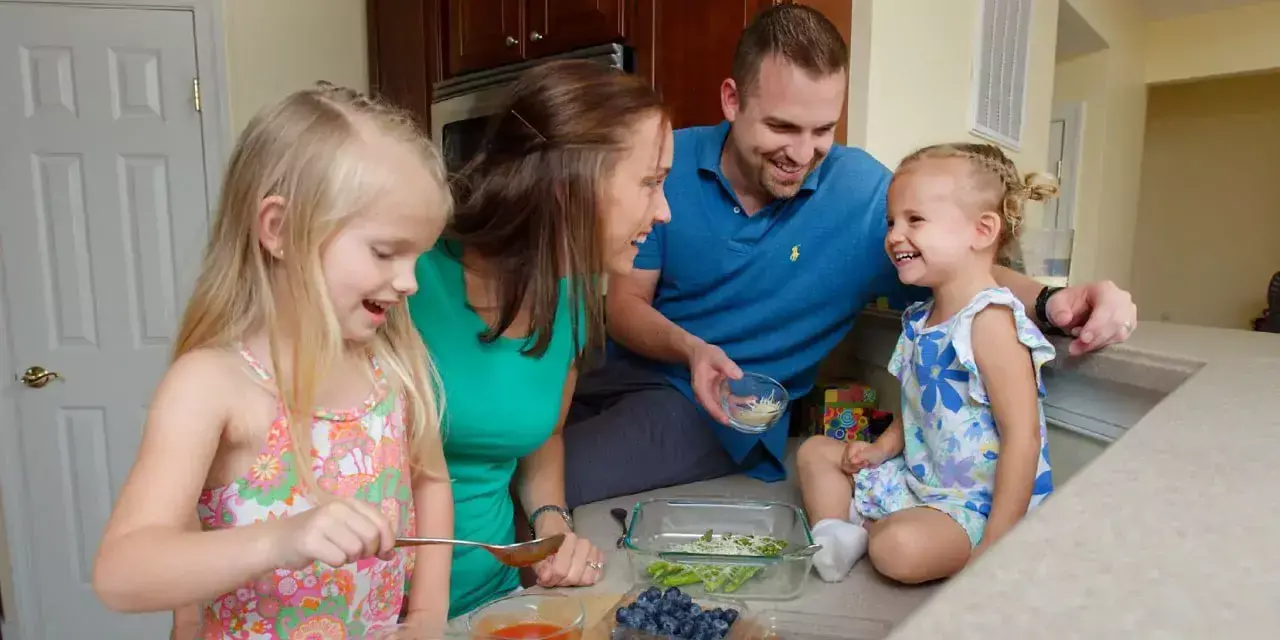 Balance is a lifelong focus for Beebe orthopaedic surgeon Joseph Farrell, DO, of Orthopaedic Associates of Southern Delaware, his wife, and two daughters.
Dive into family rituals, fitness habits, and food favorites with this dad, husband, and surgeon as he champions health in his everyday life.
Quality time is important to Dr. Farrell. He and his wife, a doctor of physical therapy based in Rehoboth Beach, run together when time allows.In fact, they took part in the Disney World half marathon last year, which was a major fitness accomplishment for them as a couple.
Another way they connect is by setting aside time for date night each month to make sure they have quality time apart from the girls.
"Asking teachers that the girls like from their preschool to babysit has been a helpful way for us to go out and know the girls feel comfortable, so we don't have to worry," explains Dr. Farrell.
As an orthopaedic surgeon, Dr. Farrell can easily get buried in appointments, but he strives to keep work and home separate—unless he's having a breakfast discussion with his daughters about how many knees he's going to fix. "Otherwise I aim to complete all of my tasks at work so I'm not distracted when I'm at home with my family," Dr. Farrell says.
The Farrells love biking together around their quiet neighborhood in Sussex County. When the weather is not as nice, you can find the family in their basement staying active with fun fitness videos. This often turns into the two girls bouncing around doing jumping jacks as he and his wife follow the instructor. It's something they love to do and a great way to spend quality time with one another indoors.
No doubt an important component to a healthy life, Dr. Farrell believes fitness is an important adjunct to a healthy lifestyle—but not at the expense of relaxation and downtime.
"Our family enjoys relaxation just as much as we enjoy fitness," says Dr. Farrell.
Healthy living looks different for everyone, but that is the exciting part about it.
"Explore what works for you and your family. Celebrate your own form of wellness, while striving to keep things fun and balanced," he said. "We do a great job at enjoying time together, embracing the moment,  and looking out for one another. It all comes back to balance."
---