Anne Villalobos: Days Are Hard, But Our Team is Strong
Image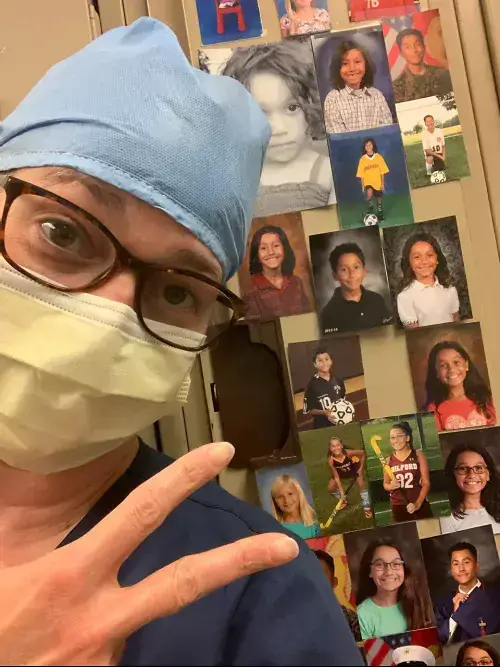 ​
This article is part of the Beebe Stories: In Their Own Words series. Additional stories can be found online at: https://www.beebehealthcare.org/health-hub/community.
Anne Villalobos, RN, normally works in the noninvasive cardiology lab at Beebe's Margaret H. Rollins Lewes Campus. There, she would work eight-hour shifts helping patients who needed to complete stress tests, a common pre-surgery requirement.
However, when the COVID-19 pandemic hit and many surgeries were postponed, Anne was cross-trained and redeployed as a floor nurse.
"I had some background in working on the floors as I worked on the progressive care unit for many years but that was when we were still doing paper charting," Anne said. "Now I am working on the stepdown unit and also sometimes in the clinical decision unit where I am taking care of patients with COVID-19. It's dramatically different. Instead of eight-hour shifts, I am working 12-hour shifts. This has been a huge adjustment for me and for my family."
 Edit media
Image
While Anne's normal patients often had heart concerns or other illnesses, they were not as sick as the COVID-19 patients she is treating now.
"I feel terrible for the patients. They can't see our faces; they are alone, frustrated, and as a nurse, I just don't feel like I can do enough for them. It leaves me feeling defeated. I'm physically wiped out by the end of the day and mentally exhausted," she said.
Image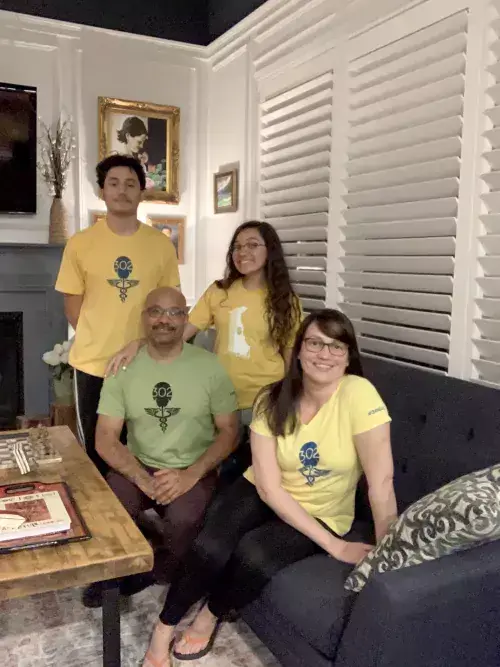 In addition to working at the hospital and taking care of her family at home, Anne is also going to school and taking online classes.
"When I leave work, I am just wiped out and that makes it hard to get the energy for classwork," she said. "I have felt so supported at work. So many other team members have also been redeployed to new jobs and everyone is just holding everyone else up. It's a very close and supportive team here. I received incredible education and support when I was transitioning back to the floors. At home, my family has been incredible. They are helping with the housework and taking care of things that I can't do anymore because of my schedule."
"We were looking forward to our son's high school graduation and our daughter's middle school graduation.  We were also looking forward to a family trip to Mexico in June to celebrate our son's graduation."
"I'm a mom with cuddly kids, cuddling up is not really an option right now. I never had to worry about bringing contamination or anything home, but now it's a big concern for me. I undress in the garage and am very careful to keep my distance from everyone. It's hard. I haven't seen many friends or family since this started. I miss my people."
"While it is hard, there have been incredible moments. Talking to the other nurses and team members gives me a boost and seeing all the efforts made by our community to support everyone in healthcare is heartwarming. It's a tough time, but I know we can rise to the top and get through this together."
Pictures: Anne at work; Anne with her family prior to the pandemic.
​
---