Dr. Mayer Katz: Nearly 30 Years of Believing in Beebe [VIDEO]
Dr. Mayer Katz joined Beebe in 1990 to establish the vascular surgery program. In his nearly 30 years at Beebe, Dr. Katz has made a tremendous impact on the cardiac and vascular service line, on the medical field, and in the community.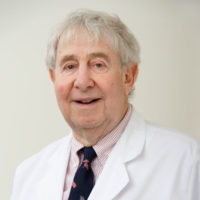 "Dr. Katz has made a tremendous contribution to Beebe Healthcare and, in turn, to the communities that we serve," says Jeffrey M. Fried, FACHE, President and CEO of Beebe Healthcare. "One might consider his approach to his patients as 'traditional' or 'old-fashioned.' But it's precisely his personal warmth and accessibility combined with his superb technical skills that make him such a wonderful surgeon in our community."
Serving His Country
From July 1967 to August 1968, Katz worked in a MASH. During his time in Vietnam, he performed over 400 operations. He knows this because he logged each patient name, operation and outcome. He still has the logs today and they are part of the exhibit.
Dr. Katz earned the Soldier's Medal for his service.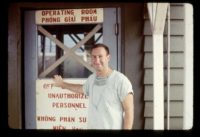 The Newseum in Washington, D.C. will be showcasing the photography of John Olson, who took pictures for Stars and Stripes during theVietnam War. Dr. Katz is featured in one of the photographs taken by Mr. Olson. In addition, Dr. Katz shared his story with Mr. Olson to help fill in some of the first-hand accounts which accompany the photographs.
The exhibit, named "The Marines and Tet: The Battle That Changed the Vietnam War" will be on display January 26 through July 8. One of the most famous photographs in the exhibit is entitled, "Marine on the Tank." This photograph shows a young man, injured, eyes closed, laying on a wooden door on a tank with other injured soldiers. The young Marine was A.B. Grantham, an 18-year-old who was with his deployment in a house that was attacked. Grantham was shot by a North Vietnamese soldier. His team helped get him to a tank that was headed to a Mobile Army Surgical Hospital (MASH).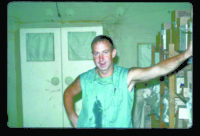 When Grantham arrived to the MASH, it was Dr. Katz who saved his life. Click to watch the video and hear Mr. Grantham's account.
Click to read more about the Newseum exhibit and Dr. Katz's time in Vietnam..
---