Dr. Mayer Katz: "It's been an honor to help people get better."
Video courtesy of the Cape Gazette.
Beebe Healthcare's Dr. Mayer Katz Featured in Newseum Exhibit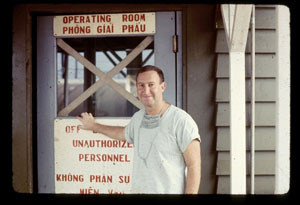 In recognition of the 50th Anniversary of the Tet Offensive and the 1968 Battle of Huê, the bloodiest single battle of the Vietnam War, the Newseum in Washington, D.C. will feature an exhibit of photography by John Olson.
The exhibit, named "The Marines and Tet: The Battle That Changed the Vietnam War" will be on display January 26 through July 8.
Dr. Mayer Katz, a vascular surgeon with Beebe Vascular, is featured in one of the photographs taken by Mr. Olson. In addition, Dr. Katz shared his story with Mr. Olson to help fill in some of the first-hand accounts which accompany the photographs.
One of the most famous photographs in the exhibit is entitled, "Marine on the Tank." This photograph shows a young man, injured, eyes closed, laying on a wooden door on a tank with other injured soldiers. The young Marine was A.B. Grantham, an 18-year-old who was with his deployment in a house that was attacked. Grantham was shot by a North Vietnamese soldier. His team helped get him to a tank that was headed to a Mobile Army Surgical Hospital (MASH).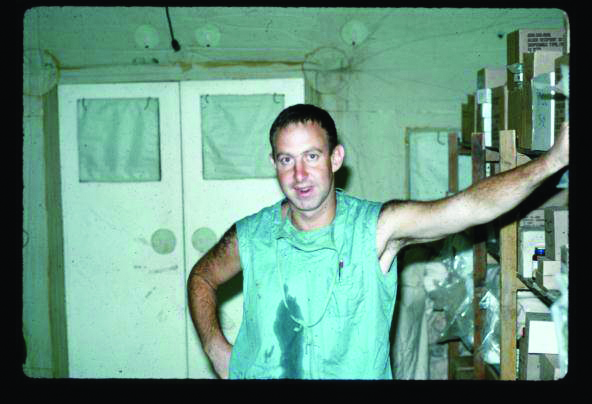 When Grantham arrived to the MASH, it was Dr. Katz who saved his life. Watch the video and hear Mr. Grantham's account: http://www.newseum.org/exhibits/current/the-marines-and-tet/.
From July 1967 to August 1968, Katz worked in a MASH. During his time in Vietnam, he performed over 400 operations. He knows this because he logged each patient name, operation and outcome. He still has the logs today and they are part of the exhibit.
Dr. Katz earned his undergraduate degree at Johns Hopkins University, earned his medical degree at the University of Maryland in Baltimore. He did his surgical internship at the University of California Hospital in San Francisco, and completed a residency in
surgery at Boston City Hospital. He served as Captain and surgeon in the Mobile Army Surgical Hospital (MASH) program in Vietnam in 1967 and 1968. Dr. Katz later joined Beloit Memorial Hospital in Beloit, Wisconsin, where he established its vascular program. In 1990, he established a vascular program at Beebe Healthcare, which today is part of Beebe's comprehensive Cardiac and Vascular Services.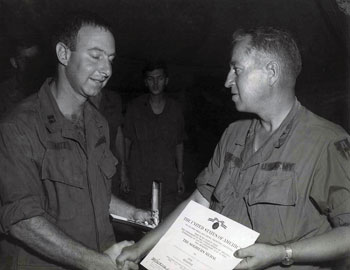 Dr. Katz has made a tremendous contribution to our community by introducing important surgical and endovascular procedures to this area and improving the quality of life for thousands of patients.
Read more about Dr. Katz online here.
The Newseum provided the following information about the exhibit:
"'The Marines and Tet: The Battle That Changed the Vietnam War' will showcase the work of John Olson, a young photographer with Stars and Stripes who spent three days with the Marines at the 1968 Battle of Huêˊ (pronounced hway), the bloodiest single battle of the Vietnam War. Huêˊ was one of more than 100 cities and villages that North Vietnamese forces struck with a surprise attack on the holiday known as Tet.
"This innovative exhibit will feature 20 large-format photographs and 10 tactile versions of those photographs with touch-activated sensors that provide audio interviews, allowing blind and low-vision visitors to experience the images through touch and sound. The Newseum is the first museum in the United States to host a major tactile exhibit designed to include blind and low-vision visitors.
"Olson's photographs were featured in Life magazine, and he won the Robert Capa Gold Medal for his work. His image of a tank carrying wounded Marines at the Battle of Huêˊ became one of the most iconic images of the Vietnam War.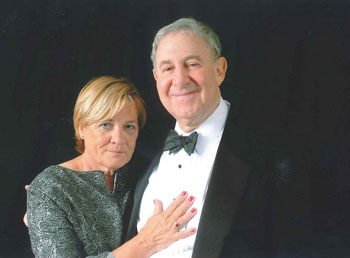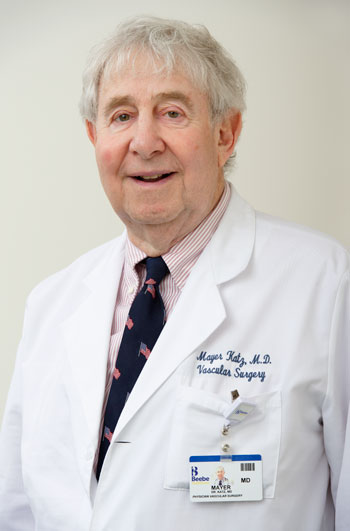 "The exhibit will also include unique artifacts, including Nikon cameras that Olson used in Vietnam and personal items from the Marines, as well as newspapers and magazines that published Olson's photography. Ten Marines were interviewed for the exhibit, including the battalion and company commanders, some of them revealing their stories publicly for the first time.
"Some of the Marines in Olson's photographs have been identified, but others remain nameless. As part of his mission to identify all the men in the photos, Olson has set up www.tet1968.com, a website that allows the public to assist with his research and share their stories of Tet."
Mr. Olson said, "The exhibition will include first-person audio accounts by 1/5 Marines, [including Dr. Katz,] as well as many of my previously unpublished photographs."
Partners that are making this project possible include Stars and Stripes and 3DPhotoWorks.
Recognizing Outstanding Contributions
Read more about Dr. Katz online here.