Dr. Tam: Beebe Moving to Phase/Tier 1B Week of Jan. 18
Image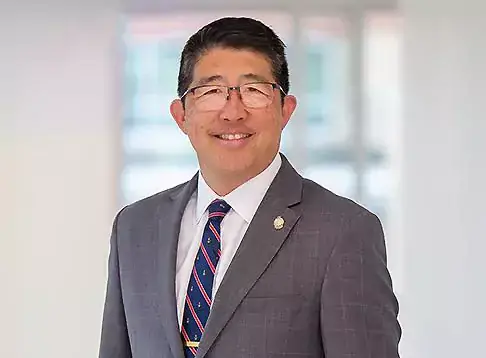 On behalf of Dr. David Tam, President and CEO:
Beebe Healthcare and Beebe Medical Group (BMG) will be moving to Phase/Tier 1B in the COVID vaccination process this week, with Beebe primary care patients. As a community health system, Beebe has an obligation to provide care to our patients. During this pandemic, this includes helping our patients receive the COVID vaccine as we receive supplies from the state.
BMG primary care patients are those under the care of a Beebe Medical Group primary care provider during the last three years.
As we have been given a limited supply of the vaccine for our tier 1B primary care patients, we will be prioritizing patients based on the Center for Disease Control and Preventions COVID-19 Hospitalization and Death risk stratification by age.
Using this guide, we will be starting the Tier 1B vaccinations with Beebe Medical Group primary care patients 80 and older. As we receive more supplies, we will continue to expand the age groups, maintaining adherence to the tiering system mandated by the state of Delaware.
If you are a current patient of a Beebe Medical Group primary care provider and interested in receiving the vaccine, please contact your primary care provider or the Beebe COVID-19 Line at 302-645-3200 to sign up for a communication roster. This will determine your interest in receiving the vaccine and register you to receive updated communications regarding vaccination options. When it is time for you to make an appointment for your vaccination at a Beebe Medical Group location, you will receive a notification from Beebe Medical Group.
If you are a Beebe Medical Group patient and have any questions, please call your Beebe primary care practice or Beebe COVID-19 Line at 302-645-3200. If you are not a Beebe Medical Group primary care patient but are eligible for Tier 1A or Tier 1B, please call the state Department of Health at 1-833-643-1715, or visit coronavirus.delaware.gov.
Please note: there was a Facebook post circulating that gave incorrect numbers for patients to call for vaccination information. Please do not call those numbers, rather please call the numbers above, which will get you connected to someone who can help you.
We are asking for more vaccine daily. As soon as we receive supplies, we will get them into the arms of our community, following the Tier system directed by the state of Delaware.
Beebe has a strong and clear approach to vaccination administration. We remain ready, willing and fully prepared to administer vaccines to our patients and our community, as we receive supply of the vaccine.  As you know, #TeamBeebe is very good at running mass vaccinations. We proved this during COVID testing, and we prove it every year when we administer flu vaccines throughout Sussex County.
Also this week, Beebe will be continuing administering the vaccine of more tier 1A providers, who are not employed by Beebe. Those receiving administration of the vaccine from Beebe next week will include medical providers and their staff members such as doctors, dentists, funeral home workers, and other medical professionals who are at a higher risk of infection.
Thank you for taking care of yourselves and your neighbors. The 3W's: Wearing your mask, Watching your distance and avoiding crowds, and Washing your hands, will remain important for some time after we are all vaccinated. I know we will make it to the end of this pandemic, and I can't wait to meet you all in person. For now, please stay safe and be well.
-David
---