Understanding Signs & Symptoms of a Concussion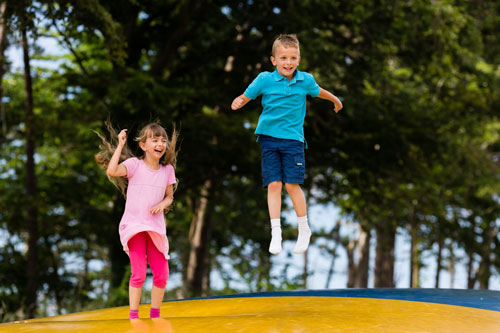 There's no better time than the start of school and the fall sports season to refresh your brain of the important signs and symptoms of a concussion.
The severity of a head injury can vary widely depending on the cause and the age of the child. Concussions can occur from direct blows to the head or when a "whiplash" injury occurs, throwing a child's head forwards and backwards.
As a parent, it can be hard to know when an injury was just a bump to the head or when it might have more serious complications requiring medical evaluation. Whether a fall during play or a collision on the sports field, it is important for parents, teachers, and coaches to recognize the symptoms of concussion and understand the risks if a concussion goes unrecognized.
What is a Concussion and What are the Symptoms?
A concussion is the brain's reaction to a blow to the head that usually results in a change in the way the brain works chemically leading to physical and emotional symptoms.
By definition, a concussion is not associated with any change in the structure of the brain, so a CT scan or brain MRI after a concussion will be normal. Despite this normal-appearing brain, your child may still have symptoms.
Because an individual's reaction to a concussion can vary, it's important for parents to be on the lookout for the following common symptoms after a head injury:
Headache
Sensitivity to light or sound
Nausea
Dizziness and difficulty walking
Changes in sleep patterns
Loss of concentration
Moodiness/irritability
Any of these symptoms following an injury can indicate that a concussion has occurred.
My Child has a Concussion, Now What?
If you suspect that a child has a concussion, apply the motto 'when in doubt, sit them out.' Make sure the child is removed from contact sports or play until they are evaluated by a medical professional.
Family physicians and pediatricians are the first line to help guide parents who are concerned about concussion. For children with unusual or prolonged symptoms, a pediatric neurologist can also be very helpful in consultation with your child's regular doctor.
To prevent concussion, make sure your child always wears a helmet when riding a bike and wears a seatbelt properly in the car.
Remember, if you are concerned that an injury has occurred, it is best to have your child rest and call your doctor to discuss any next steps or evaluation that may be needed for your child. The brain is one of the most important parts of the body!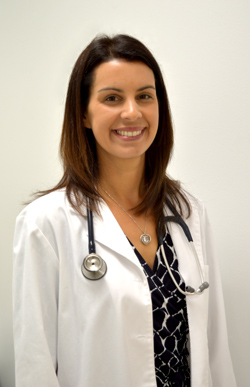 Nicole Ryan, MD, is a pediatric neurologist with Beebe Pediatric Neurology in Lewes. She is Board Certified in Neurology with Special Qualification in Child Neurology and Board Certified in Epilepsy. Her scope of practice includes patients under the age of 18 with epilepsy, headaches, tics, autism spectrum disorders, concussion, developmental delay, and other neurological conditions. She earned her medical degree from Albert Einstein College of Medicine in New York and received her undergraduate degree in psychology from Cornell University. She completed her training as a child neurology resident and epilepsy fellow at the Children's Hospital of Philadelphia and spent six years as an attending physician and Assistant Professor of Neurology and Pediatrics at the University of Pennsylvania, treating pediatric neurology patients in the inpatient and outpatient settings. Contact Dr. Ryan: (302) 313-1040.
---