When It Comes to Preventing Inpatient Falls, Beebe Ranks in Top 10% Nationwide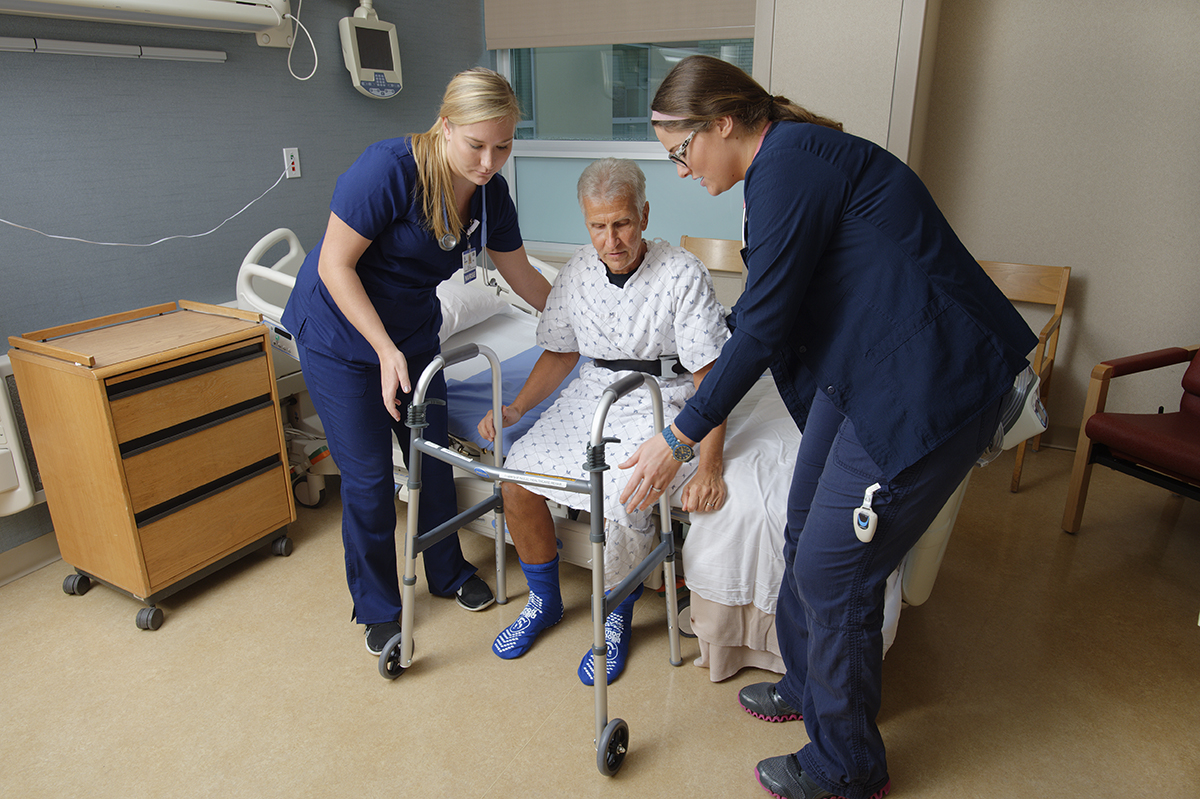 Several years ago, Beebe Healthcare team members started noticing a trend in patients falling while they were staying in the hospital. People who normally wouldn't be at risk of falling were losing their balance because of weakness caused by illness, dizziness from new medication, or physical instability while recovering from surgery.
The Quality Commitment Department – with the assistance of others – was determined to improve patient safety. The group took action to find ways to prevent patients from falling and incurring additional injuries during their hospital stay. Beebe implemented several new safety procedures and has had a 31% reduction in inpatient fall rates since 2015.
Beebe Healthcare has been in the top 10% of the country for the lowest hospital inpatient fall rates nationwide during the past year, according to the National Database for Nursing Quality Indicators.
To reduce the inpatient fall rate, Beebe made several changes in protocol. First, a multidisciplinary Core Fall Prevention Team was created that includes team members from various departments, including Clinical, Quality, Corporate Safety, Leadership, Pharmacy, and Physical Therapy. The Core Fall Prevention Team designed and implemented process improvement initiatives to positively impact the quality of patient care at Beebe and reduce patient falls for those who have been admitted to the medical center.
To improve patient safety, nursing leaders at Beebe also created a Lift Team to help turn, move, transfer, mobilize, and transport patients. The Lift Team is a designated group of physically fit employees who receive special training and use specialized equipment to help move patients safely and prevent falls. They are available 24 hours a day to assist with any patients who need help moving.
The Lift Team also helps to prevent staff injuries related to moving patients, such as sprains or strains. Since the implementation of the Lift Team, employee injuries related to sprains and strains have decreased by 50%.
A goal of zero falls
When people are in the hospital, they are typically weak from illness or have limited mobility. A trip to the restroom may be an easy task at home, but could be troublesome when a patient is in a hospital room. A lot of inpatient falls are related to visits to the restroom, so our nursing teams round hourly, which means nurses check on patients hourly to offer assistance to the bathroom. All nursing staff members are also vigilant when it comes to responding to patient call bells and safety alarms.
Above most hospital beds in Beebe, there is a sign on the ceiling that says, "For your safety, don't get up without us. Call, don't fall." That message reminds patients to use their call button to request assistance whenever they need help getting out of bed.
Every team member working for Beebe, both clinical and non-clinical employees, have education on how to help prevent patients from falling. Our Medical Staff also enlists the help of friends and family who may be visiting the patient in the hospital. Nurses will ask visitors to use the call button if a patient is trying to get up unassisted.
Beebe has leveraged technology in the form of specialized hospital beds that have built-in alarms to alert staff of a patient getting out of bed as well as personal alarms that can be placed in chairs to do the same. Beebe has also launched advanced technology in the form of "telesitters," which are video monitoring devices that transmit patient images to specially trained staff (Video Monitor Technicians) who can see the patient. The Video Monitor Technicians talk to patients in their room from the Control Center to remind them to use their call button and wait for help if they try to get up unassisted.
Although we are proud to have inpatient fall reduction rates that are among the lowest in the nation, Beebe is continuing efforts toward a goal of zero patients experiencing a fall while receiving care and services at Beebe locations.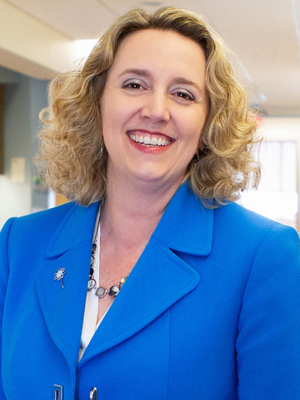 Marcy Jack, JD, BSN, CPHRM, is a Vice President and the Chief Quality & Safety Officer at Beebe Healthcare.
About Beebe Healthcare
Beebe Healthcare is a not-for-profit community healthcare system with a charitable mission to encourage healthy living, prevent illness, and restore optimal health for the people who live in, work in, and visit the communities we serve. Beebe Healthcare has three campuses: the Margaret H. Rollins Lewes Campus, which houses the medical center; the Rehoboth Beach Health Campus; and coming in 2020, the South Coastal Health Campus. Beebe Healthcare offers primary care as well as specialized services in the areas of cardiac and vascular, general surgery, robotic surgery, cancer treatment, women's health, and orthopaedics. Beebe also offers walk-in care, lab, imaging and physical rehabilitation services at several locations throughout Sussex County, in addition to a Home Care program and an adult activities center.
For more information about Beebe Healthcare, go to www.beebehealthcare.org. To find out how Beebe Healthcare is Creating the Next Generation of Care for the community, go to www.nextgenerationofcare.org.
---