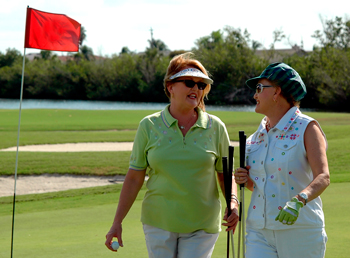 About 1 in 8 women will develop invasive breast cancer over the course of their lives. That's about 12 percent of all women. About 1 in 1,000 men will also develop breast cancer.
According to U.S. breast cancer statistics, besides skin cancer, breast cancer is the most commonly diagnosed cancer among American women. Just fewer than 30% of cancers in women are breast cancers.
Some breast cancers are inherited through the BRCA gene. Others are caused by various factors such as lack of exercise or diet. In these cases early detection could be the key to saving a life.
By finding cancers early, treatments can eradicate those mutations before they have time to spread. Learn about 3D Mammography at Beebe.
In addition to regular self-breast-exams and mammograms, steps can be taken to reduce your risk and prevent breast cancer.
Ways to reduce your risk for breast cancer:
Eat a diet low in fat
Reduce your lifetime weight gain
Add intentional exercise to your day
Avoid or limit your alcohol intake
Women who choose to breastfeed for several months may also get an added benefit of reducing breast cancer risk. In addition, women who do not use hormone therapy after menopause also reduce their risk.
Choose a diet that includes substantial amounts of vegetables, fruit, poultry, and fish.
Studies have not been able to conclusively show whether environmental factors such as estrogen-like chemicals found in some plastics or personal care products increase the risk of breast cancer. Other ongoing inconclusive studies are looking at whether tight-fitting bras or antiperspirants increase breast cancer risk.
For now, we do know that the more active you are and the better diet you eat, the less risk you have for developing breast cancer.
Before deciding to make any changes, talk to your doctor to understand your risk for breast cancer.
While there are breast cancer risks we cannot change, including age, being female, having dense breasts, and a family history, there are ways we can work to reduce the risks we have control over such as alcohol use, diet, and activity levels.
Here at Beebe, we are able to work with financial resources, through Komen Philadelphia® grants, which help pay for the diagnosis costs for breast cancer for those who qualify. Those diagnosed with cancer can then become eligible for funds to pay for treatment under the state of Delaware Cancer Treatment Program. In addition, recent changes under the Affordable Care Act (ACA) have made mammography a free preventative service for most women.
---
For More information talk to Kathy Cook, Breast Health Nurse Navigator