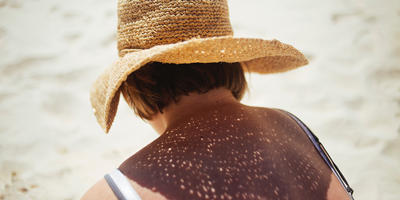 Ultraviolet or UV rays have been found to cause nearly 90% of skin cancers. Experts say even five sunburns in your life increases your risk for skin cancer.
In addition to damaging your skin, over-exposure to UV rays can damage your immune system, your eyes/vision, and even affect your hair.
Here are some tips for avoiding UV rays:
Slip on a shirt during 10 a.m. to 4 p.m. when UV light is the strongest
Wear a hat
Always apply broad-spectrum sunscreen
Wear sunglasses to protect the eyes.