The Benefits of Working with a Health Coach
Do you ever wonder why it's difficult to make some health changes you know would be good for you? Well, you're not alone!
In this age of information and technology, many people know what to do to be healthy. There are resources galore – websites, articles, videos, podcasts, lectures, webinars, and books – about healthy living right at our finger tips and all around us. Most of these resources, in some form or another, remind us that we generally need eat well, move more, sleep more, and have less stress. Some resources suggest specific routines to follow while others are more of a "way of life" approach. All of this information can be confusing, overwhelming and, for many, it can paralyze them from taking action when it comes to making lifestyle changes.
It may seem too hard or people may be unclear where to start. And for many, general knowledge and specific instructions of WHAT to do and even HOW to do it isn't always enough to make the changes they desire. This is where a health coach can really play a critical role. A health coach is your point-person, your guide, your advocate, and your partner.
Working together with a health coach, you will discover what your vision of optimal health and well-being looks like for you, the whole you – body and mind. Through your coaching partnership, you will learn ways to identify and navigate around the obstacles and barriers between you and what really matters to you, no matter how big or how small, to help you meet your health and wellness goals.
So, what are the benefits to working with a health coach?
In a nutshell, your health coach is there to serve as your health behavior change expert. They are experts in the health and wellness field and trained to help you work towards achieving your personal health and wellness goals.
A health coach helps you design a health and wellness plan that works for you.
You and your health coach will create a personalized health plan that will take you from where you are currently to where you want to be with your overall health and wellness goals.

He or she will help you choose goals for yourself, and offer accountability towards reaching those goals. It's all about the small steps, and over time, the tiny changes can add up.

A health coach is your partner.

Think of your health coach as your ally, your guide and a member of your healthcare team. A health coach will help you to discover and tap into your own inner motivation. Working together, you create lifestyle changes that are sustainable for YOU.
A health coach focuses on the whole you. With you in the center, you may begin working on different areas of health and wellness that are all inter-connected to one's overall health and wellbeing – mind, body and spirit. These include:
Movement, Exercise, and Rest
Nutrition
Physical Environment
Relationships and Communication
Spirituality
Personal and Professional Development
Mind Body Connection
You and the health coach may work together in different ways. You may work together in person, over the phone, and even use texts and emails to set goals and stay on track with your goals and action steps.
So where can I find a health coach?
Health coaching is a fast-growing profession. You may find them working individually or in various settings, such as in hospital or non-profit organizations, health insurance companies, private healthcare practices or clinics.
Keep in mind, when finding a health coach, it is not just about finding someone who is knowledgeable. Be sure to talk to them first; ask him/her questions about their approach, their training and how they partner with individuals. It's about finding the right partner for you. And ultimately, the goal is for you to be empowered to make sustainable healthy lifestyle changes that help you achieve your vision of optimal health and well-being. So, whether you're looking to lose weight, lower your blood pressure, get a better handle on stress, change up your exercise routine, or simply stay well – a health coach can help!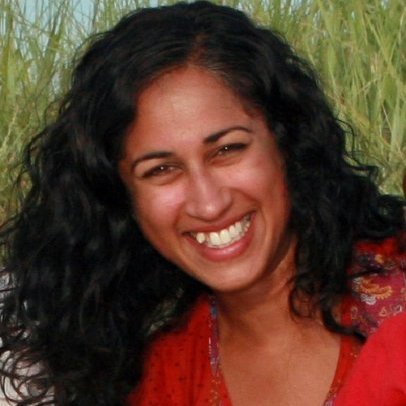 Rita Karapurkar Williams, MA, CHES, is a Health Coach at Beebe HealthyBack. She has a Master's degree in Health Education from Teachers College, Columbia University and is a Certified Health Education Specialist. She is currently in the process of becoming a certified Integrative Health Coach through the Arizona Center for Integrative Medicine.
---