An Alternative to Open-Heart Surgery
Image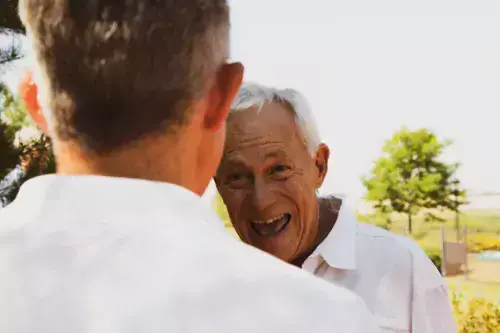 Minimally Invasive TAVR Procedure Replaces Aortic Valve
There's a new alternative open-heart surgery in Sussex County for those suffering from aortic valve stenosis.
Beebe Healthcare has launched the county's first transcatheter aortic valve replacement (TAVR) program. TAVR is a minimally invasive procedure for patients with symptomatic aortic stenosis. Patients typically go home the next day after the TAVR procedure.
Request Information About TAVR
Aortic stenosis is a build-up of calcium deposits on the last door in your heart known as the aortic valve. This calcium build-up causes the opening to narrow and reduce the blood flow to the rest of your body. Over time, if your valve doesn't fully open, your heart must work harder to push blood through to your body. 
"Aortic stenosis can interfere with daily activities as basic as walking," said Dr. Mouhanad Freih, interventional cardiologist affiliated with Beebe and Chief of Cardiology at Beebe. "It is very exciting to offer a minimally invasive procedure that can provide a solution for patients with aortic stenosis. TAVR can lengthen and greatly improve the quality of a patient's life. Getting a patient back to enjoying life is our ultimate goal."
What Happens During a TAVR Procedure?
During the TAVR procedure, an artificial valve is implanted through a catheter, which is inserted through a large artery in the patient's leg, eliminating the need for open-heart surgery and use of a heart lung machine.
The procedure only requires the use of local anesthesia. Many patients return home to recover within one to three days.
By partnering with Medtronic, we are able to provide the latest advancement in TAVR procedures. The Medtronic Evolut PRO+ is an innovative product used during the TAVR procedure. This wire and mesh insert is tiny enough and flexible enough to gain access through smaller vessels as it is threaded to the heart.
This allows the procedure to help those who might have smaller blood vessels. In addition, following the procedure, patients recover more quickly because it is a minimally invasive procedure.
 
Who is a Candidate for TAVR?
Previously, TAVR was used only if a patient was considered inoperable or high-risk for a traditional valve replacement or open-heart surgery, but the procedure has received approval for low- to intermediate-risk patients. 
TAVR also can be used to replace failing tissue aortic valves, eliminating the need for those patients to have a second open-heart surgery. 
"Treatment for aortic stenosis depends on how far your disease has progressed," said Dr. Qureshi, interventional cardiologist affiliated with Beebe and Chair of Interventional Cardiology at Beebe. "If your stenosis is mild, medications may be prescribed. However, with time and progression, the only effective treatment is to replace your aortic valve." 
Your cardiology team will evaluate if you are a candidate for TAVR. Factors can include medical history, age, current physical health, and more. 
 
Award-Winning Cardiovascular Care
If you have a valve condition, you might be a candidate for the TAVR procedure. Discuss the procedure, including risks and benefits, with your cardiologist. 
You can also request more information about the TAVR procedure, available at Beebe Healthcare. Beebe offers award-winning, comprehensive cardiovascular care and treatment in the heart of Southern Delaware. 
 
---