She treated me as if I was her only patient
Image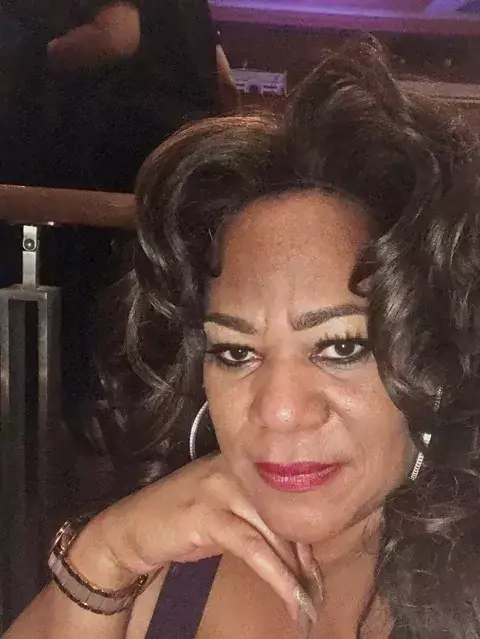 By Stephani Williams
I'm writing this to give great thanks to Dr. Adeline Nukuna. I was referred to her by Dr. Russell White, which was by far the greatest referral.
About seven years ago, I had vaginal polyps removed, and it was an unpleasant experience. I woke from the procedure throwing up and with a bloated stomach. I was miserable. I hoped I would never have to face that type of procedure ever again.
So, imagine how concerned I was when, at 63 years old, I began having symptoms that I believed could indicate cancer. I had a sonogram and learned from Dr. White that I would need surgery again.
Due to scheduling issues, Dr. White referred me to Dr. Nukuna. I was nervous, tense and full of dread before my first meeting with Dr. Nukuna. When she walked in to speak with me, I almost burst into tears from anxiety and uncertainty.
She immediately sat down and said, "What are you upset about?" I told her that I was concerned that the polyps could be cancer. She pulled her chair a little closer to me and said, "Let's talk about this and your fears."
Dr. Nukuna's demeanor was gentle, and her bedside manner was calm and reassuring. I could see in her eyes that she understood my fears. She took the time to explain my procedure and what I could expect. She assured me she had looked over my sonogram results and while she could not say positively there was no cancer, she explained why she was comfortable saying I should not continue to worry.
Dr. Nukuna also asked if I had any other concerns, and I told her about my experience years earlier. She said she would speak to the anesthesiologist about nausea and would give me medication to help my muscles relax. At this point, my surgery was more than three weeks away, but I was comforted by her words and her concern for my care. Dr. Nukuna also gave me her cellphone number and said I could call her with any concerns, because she didn't want me to worry.
Surgery day came, and as I was waiting, in walked Dr. Nukuna! I immediately felt safe with her and her abilities again, as she reassured me that I would be fine. But when I told her I was concerned, she stopped and said, "Let's talk about this."
I felt myself smile as I told Dr. Nukuna, "I think I just needed to hear you say, 'Let's talk about this' again!"
I awoke from surgery feeling as if I had just taken a nap. I was sent home with pain and nausea medication, but I never needed to take a single pill. Everything went well with my recovery. Now, I understand that many people have surgery every single day, but I can't explain how important it is to me that my doctor understands and cares about me as an individual.
Dr. Nukuna is that doctor for me. She is empathetic and caring. She treated me as if I was her only patient. She handled me as an individual before anything else. To me, this excellence of care is not learned in a textbook. This is simply who Dr. Nukuna is. I can't thank her enough for her very essence, and I will continue to share my story to every woman who will listen. My daughter and granddaughter have already switched their care to her.
Thank you is not enough, Dr. Nukuna, but I sincerely do thank you. Stay safe, and may God continue to bless and keep you!
As a community-based, not-for-profit healthcare system, Beebe Healthcare depends on the generous support of the community it serves. To make a gift to celebrate the excellent care you or a loved one have received, visit Beebe Medical Foundation at beebemedicalfoundation.org or call 302-644-2900. Want to share your story? Contact Amanda Neal at [email protected].
---