Be Cared For During COVID-19
Image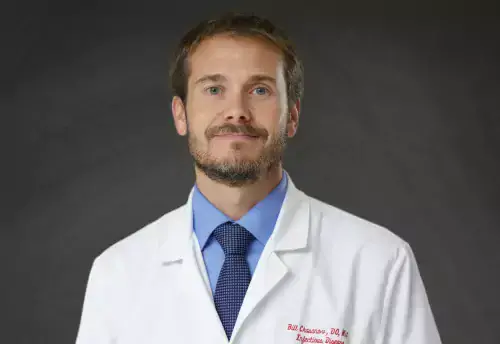 By Dr. William Chasanov, Beebe Infectious Disease & Travel Medicine
According to a U.S. Census Bureau survey, 37.4% of Delawareans are delaying their medical care due to COVID-19.
In data collected, July 16-21, the survey found that the state with the highest number of people delaying care was Maine, with 49.4% reporting they were not going in for regular medical care because of concerns due to the pandemic.
Delaware came in 29th on the list. Maryland was 14th and Pennsylvania came in 20th in a tie with Mississippi.
Reasons to Not Delay Care
Even minor symptoms may become major if you delay care.
Regular yearly check-ups are scheduled in advance and may take time to reschedule, which means next year, your annual check-up could be moved even farther back if your insurance requires a year and a day between annual exams. This could be a challenge in the future, especially for pediatric and sports exams.
Talking to your provider and having regular visits could uncover a health concern before it becomes a serious issue. For example, if your blood pressure has gone up significantly, your doctor can prescribe a medicine to help before it impacts your heart, kidneys and brain.
If you have symptoms of a heart attack (pain radiating into your arm, jaw or back, or shortness of breath or chest pain) or symptoms of a stroke (sudden loss of balance, drooping face, numbness, sudden vision changes or loss, difficulty speaking), call 911 immediately. Do not wait because every minute counts. Paramedics and emergency department teams are equipped to provide immediate life-saving care in a safe environment.
How to Be Safe When Visiting a Care Provider
Wear a mask or face covering in all public settings. Be sure your mouth and nose are covered at all times. If you want extra protection, wear fitted goggles over your eyes.
Use hand sanitizer after touching surfaces, pens, tablets, etc. Wash your hands regularly with soap for at least 20 seconds.
Stay physically distanced if you must be in a waiting area. Keep at least 6 feet of space between you and others while sitting and standing.
Be prepared. Have your ID and insurance card ready. It might be a good idea to keep these items in a separate plastic re-sealable bag and then sanitize them when you return home. 
Bring as little as possible. If you can, leave your purse or handbag in the car. Only bring in what you will need as it limits the amount of items that could come in contact with germs.
Talk to your provider about a virtual appointment. All Beebe Medical Group practices offer telemedicine appointments via a secure video link. You can talk to your provider in a video chat to determine if your health concerns require an in-person appointment.
The hospital, your doctor's office, walk-in care locations, and specialty offices are here for your safe care. Beebe has instituted numerous safety protocols at all of our care locations in order to help you and our team stay safe. There are Plexiglas barriers, visual cues to remind patients of wearing face coverings and staying physically distanced. Appointments are required for lab, imaging, physical therapy, and other outpatient services (excluding Walk-In Care) to limit the number of people in the building at one time. 
Remember, you need an appointment for Lab and Imaging. This allows our team to better serve you in a safe environment. Call 302-645-3278 with your physician order to schedule.
These safety practices are in place so that our patients continue to receive the care they need even during the pandemic. Be safe and healthy out there.
William Chasanov, DO, is board certified in internal medicine and infectious disease. He serves as the Clinical Transformation Officer at Beebe Healthcare. He also sees patients in the hospital at the Margaret H. Rollins Lewes Campus and at Beebe Infectious Disease and Travel Medicine. He received his medical degree from Philadelphia College of Osteopathic Medicine in 2007, and completed his internal medicine residency at Christiana Care Health System in 2010. He received his MBA from University of Delaware in 2011. Dr. Chasanov completed an infectious disease fellowship at Cooper University Hospital, in Camden, New Jersey, in 2015.
 
---