Amy Popovich: Grateful for Crush Corona Campaign
Image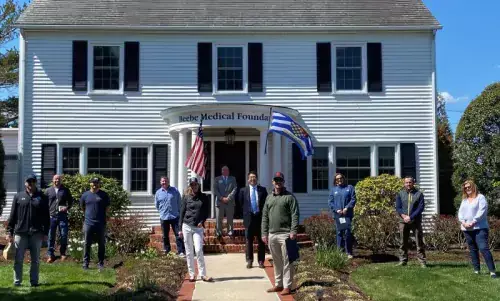 This year has certainly been different for everyone, however it has not stopped the community from showing its support for Beebe Healthcare. Support comes in many forms and Beebe Healthcare is grateful for how much the community stepped up during the pandemic - from making cloth masks, to donating medical goods, to supporting each member of Team Beebe.
Amy Popovich of Beebe Medical Foundation helped coordinate the gifts that were donated to Beebe Healthcare team members through the grassroots, community-driven Crush Corona campaign.
Crush Corona was created by community members and invited others to purchase gift cards from local restaurants and donate them to #TeamBeebe. The campaign was so successful that it provided enough gift cards for each member of Beebe's team and more that were then donated to fire departments and emergency personnel.
To everyone who has been with us on this journey - THANK YOU!
Watch Amy's video -->
Note: Many of the photos included here were from before restrictions required face coverings.
---