Beebe Healthcare was there for Sussex pastor
Image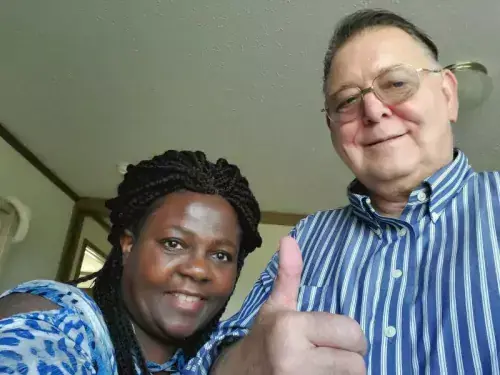 Pastor Joseph Velotti and his wife Judy live in Delmar.
Two years ago, during an appointment with his doctor at the Veterans Administration Hospital, Joe made mention of a suspicious-looking mole on his back. Although there was nothing wrong with the mole at the time, Joe was told to keep an eye on it, which he did.
Six months ago, however, Joe noticed that the mole had begun to exhibit some unsettling signs. He went to his dermatologist and was referred to James Spellman, MD, a board-certified, fellowship-trained surgical oncologist at Beebe Healthcare.
Nervous about the appointment with Dr. Spellman, Joe was pleasantly surprised when he arrived at the office. 
"The staff was kind and gentle," he said. "Mary Spradlin was outstanding and Dr. Spellman's demeanor was exceptional. His professionalism, calmness and genuine care for me as an individual relieved my fear and anxiety. He told me exactly what to expect - I was so impressed."
Joe's sentiment about his experience at Beebe continued, "Everyone in pre-op was wonderful. The operating room nurses were phenomenal. My wife and I both agree, Beebe was a godsend and well worth the drive!" 
A week after surgery, Joe received the good news. Although the mole was stage 3 cancer, it had not spread to his lymph nodes. It had, in fact, been completely removed. Joe was free of cancer.
For the next two years, Joe will see Dr. Spellman every three months. After that, his checkups will be every six months. 
"Dr. Spellman was very straightforward with me during this entire process," said Joe with a chuckle, "but I'll also tell you that he and I did enjoy an occasional laugh and that really gave me a sense of ease."
To express his gratitude for the excellent care he received at Beebe, Pastor Velotti made a generous donation through the hospital's Celebrate Excellent Care program. 
As a community-based, not-for-profit healthcare system, Beebe Healthcare depends on the generous support of the community it serves. To make a gift to celebrate the excellent care you or a loved one has received, visit Beebe Medical Foundation at www.beebemedicalfoundation.org or call 302-644-2900. Send your story about excellent care at Beebe to Amanda Neal at [email protected]. 
 
---