Beebe is Ready, But Now is the Time for Our Community to Come Together to Battle COVID-19
Image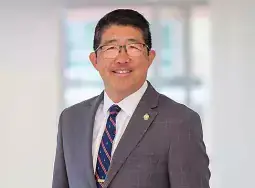 COVID-19 is a rapidly evolving situation. Please be aware that any information shared can change at any time.
In the past month, the novel COVID-19 pandemic has become our new reality globally, nationally, and in our community.
Beebe Healthcare has received questions – and some very astute ones – from the media and community members. While it is not possible to answer each one or keep everyone informed due to the rapidly changing situation, I want to distill and share with you some of the most important information we have as your community health system. This the same information I use to help guide Beebe Healthcare and our team of dedicated professionals who serve you and your families.
By the time you are reading this, you may or may not have seen the virtual town hall on Monday, April 6, which is scheduled to stream live on Beebe's Facebook. I encourage you to watch. A recording will be on our page.                    
We Are Prepared
Delaware has witnessed and learned from the impact of this pandemic across the country – New York, Washington, California, New Jersey, Pennsylvania, Florida, and Louisiana have all been devastated with terrible sickness and death.
Our state will not be immune. We have seen our numbers of positive cases, hospitalizations, and sadly our death toll rise over the past few weeks. Sussex County will continue to see an increase in patients with COVID-19, and Beebe Healthcare will need to take up the fight. I am here to assure you our organization is ready to care for people during this uncertain time.
We have done all that we can to make sure we have as much supplies and resources as possible when national stockpiles are strained and the country is placing appropriate priorities to severely impacted areas such as New York and Washington. From front line staff to executive leadership, we have accomplished in the past three weeks as much planning, training, and preparation for the battle ahead.
Much like a military organization, we have kept our staff on the job during this planning and preparation phase as members of the Beebe Healthcare team have trained to learn new roles to meet the needs of the community as the pandemic crisis grows. Despite the reduction in volume at the Margaret H. Rollins Lewes Campus, which houses our hospital, I have decided to do this so that we can be as prepared as possible for when the increased COVID-19 volume comes. I am so proud of how our staff have absorbed new training and ensured that we are ready for what lies ahead. We will not be able to succeed without them, and I so appreciate the community's outpouring of support for every member of our team.
The Surge Will Come
Part of that preparation was refining and optimizing our SURGE PLAN based on the experience of other hospitals in the country dealing with COVID-19, the evidence from the literature available, and the skill and expertise of our clinical and administrative leaders. 
It starts with screening everyone, including all employees like myself, who comes to the Lewes Campus. A temperature is taken and evidence-based screening questions are asked by skilled workers looking for any signs or symptoms of the novel coronavirus. 
That screening commitment continues in our Beebe Medical Group (BMG), where we have mounted a comprehensive screening and testing program for all of Sussex County. This allows for any provider in in the county to screen their patients and then send an order where appropriate to BMG for COVID-19 testing. Those patients will be scheduled at one of BMG's appointment-only drive-through testing sites. Additionally for those who don't have a primary care provider, BMG created a COVID-19 Screening Line. Staffed seven days per week, it screens and assesses patients and schedules testing appointments where appropriate. Results from tests are sent to the patient's primary care provider for follow-up.
We have created a four-stage surge plan that will allow us to methodically increase our capacity for the people who come to our campus. Multiple teams helped create this plan: a bed expansion team that looks for areas of the hospital that could accommodate additional patients, as well as off campus; a staff expansion team to onboard team members faster, retrain others into new roles, onboard retired staff, or students from the Margaret H. Rollins School of Nursing, and a facilities and supply team to ensure optimal preservation and utilization of medical equipment and proper PPE for this plan. Lastly, there is a medical staff expansion team for physicians who can receive emergency credentialing to work in Delaware under the governor's order. 
We will continue to treat our non-COVID-19 patients with the same great care, under strict infection prevention protocols that have been in place since the start of the pandemic.
We Are Not Alone
We have not been alone in this fight thanks to our state and federal leaders: Gov. John Carney, Sens. Chris Coons and Tom Carper, Rep. Lisa Blunt Rochester, and Speaker Pete Schwarzkopf have all stood by us, ready to help. I continue to communicate with them and our state and local leaders on nearly a daily basis and am awestruck by the blessing of having such responsive elected leaders to work with.
But there is even a greater resource than elected officials – You.
This community has the power to flatten the curve and reduce the rate of hospitalization of critically ill patients to Beebe Healthcare. I call on you again to follow the CDC, WHO, and State guidance of social / physical distancing – that's 6 feet or one hockey stick as I like to say – wash your hands correctly, and limit your activities out of the home as much as possible.
I have been so impressed with the community support we have received in our battle against COVID-19 here in Sussex County. Tom Protack, President of the Beebe Medical Foundation, has been coordinating the outpouring of assistance. We know that our staff truly appreciates the support. As the new President and CEO here at Beebe Healthcare, I have focused on preparing our organization as we face the upcoming SURGE battle knowing the impact on our financial health, balancing the community's needs for today while keeping an eye on the horizon and ensuring that Beebe Healthcare remains strong to continue supporting Sussex County for the next 100 years. 
The community's financial support is a critical part of that process, as is the support from others in our community, including the many businesses who have offered food, hotel rooms and other services to our team members. And we are grateful for the support of the sewing and crafting community, who have been furiously making cloth masks and other PPE, should the time come when our reserves are exhausted and we need to use them.
Thank you to every member of the dedicated and skilled Beebe Healthcare team for all that they do. And thank you to the great Sussex County community for your support and understanding. The collaboration and love I have experienced are the reasons Rebecca and I made the decision to move to Beebe Healthcare and Sussex County.
We will get through this to the other side and we will do it together. 
For more information about Beebe Healthcare or COVID-19, go to www.beebehealthcare.org. 
---