Bobbi Hensey: #TeamBeebe Feels the Love
Image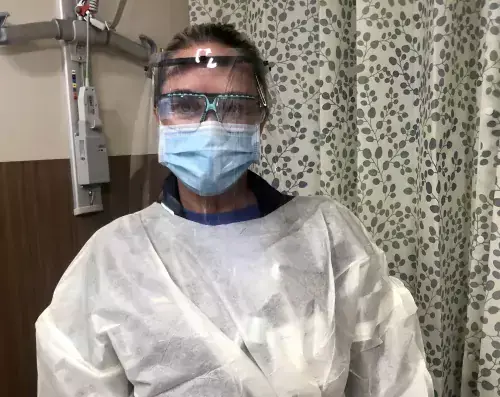 "We know that one day it is going to be one of us in that patient bed. It's not really a matter of if, it's a matter of when. So, we do everything we can to protect each other," Bobbi Hensey, BSN, RN, CCRN, a member of the Rapid Response and Early Nursing Intervention Team at Beebe.
"To see the support from our team and from the community. I have really felt the support. It's amazing how our community continues to support us."
Bobbi returned to the Lewes area after living in Florida for several years. She is a single mom to two kids and when she isn't working at the hospital, she is trying to make the summer special for her kids.
"We have fun together. I am taking precautions but there are still many ways to have fun. We like to go golfing together, so that's something that we try to do each week. Every day is a blessing and we have to remember that. We have to adapt to this new normal while remaining thankful for everything we do have."
WATCH HER VIDEO -->
---