Being a grandparent (or parent of adult children) in the time of COVID-19
Image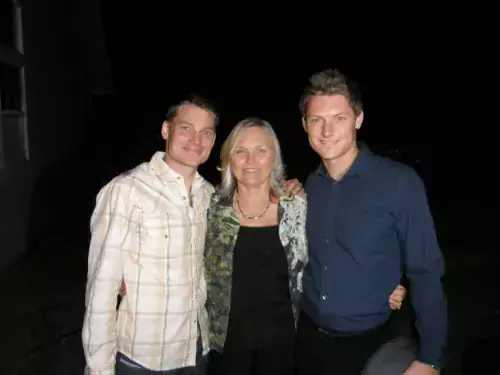 Am I really still talking about the pandemic?
Summer is here and, yes, so is that horrible virus that none of us will ever forget. The year 2020 has replaced 1918 for its pandemic infamy.
With schools out, it's the traditional time for grandchild visits and family get-togethers.  It's rented beach houses filled with three generations. It's Funland and Jungle Jim's in Rehoboth, and miniature golf all around. It's barbecues and trips to the toy store, and noodles for the pool.
It's travel to see grandchildren, too. Long flights to faraway cities, It's theme parks, cruises, and mountain cabins. 
This summer is different, in varying degrees.
I guess I don't need to say that.
By now, many of the summer festivities we have enjoyed were cancelled.  You need a guide book to remember all the modifications to restaurant availability and to what's open and what's not (What phase of opening are we in? What's that mean again?).  Where and when are masks required? 
The most important thing is how it is affecting the emotions and psyche of all of us – and our relationship with our family?
If you've got grandchildren, and they only live less than three- or four-hours' car ride away, you've got it good. As I look around at my friends who live locally, I see that their adult children and grandchildren have arrived. Yes, they are being careful getting around strangers, but they are in heaven with the kids at their homes and on any ventures out they may take. They are in the bays and the oceans. They follow the regulations in the development swimming pools. Grandma (and/or mom) is preparing the kids' favorite meals, and playing games with them. 
Admittedly, it's still sort of weird, especially since many grown children have lost their jobs due to the pandemic's impact on so many industries. For those, visiting mom has turned out to be a feeling of thanks for a safety net they didn't think they'd have to use. While remaining in a confidential mode, I can say I know several 'older folks' whose otherwise well-balanced and good adult kids have temporarily moved back in with their parents to ride out this horrible pandemic storm. To this I say, "those of us who have a loving family, are blessed."
Despite all the negativity in the political world, the love of family is going to get us through all of this. If that love extends to strangers who are not like us, all the better.
It's hard when children and grandchildren live an airplane-ride away. I do have friends who have 'bitten the bullet,' – whether they have flown to the West Coast to see a grandchild, or their grandchildren have flown to visit them.  And yes, these are people who believe COVID19 is a serious virus. They continue to wear masks and avoid big crowds as they tightly hug their children and pray nothing happens.
"We've isolated ourselves and so have they," one tells oneself, trying to block out what might have occurred in the germ world in the airports and on the plane.  
"Social distancing" with a group of people at a vigil, I mentioned how sad I was not to see my sons, who live in California. We have not seen each other since December, which is a big deal for us as we normally get together several times a year.
"I'm nearly 70 and afraid to fly," I said. 
One woman who I had never met answered, "We're all going to die sometime. Why be afraid?"
I didn't know how to answer that. After all, I wouldn't jaywalk across Route 1. Is flying in a pandemic when cases are on the rise again any different? The EU won't even admit travelers from the United States.  A specialist I went to see for my 'impinged shoulder' will not see me if me or someone in my home has flown in the last 21 days! So, clearly, I'm not the only one that has concerns about air travel. Anyway, so I digress. 
Many people of my generation I know are afraid to bring family members together if someone has to fly. Many of those people are still getting all their food delivered, for that matter. 
I have one friend whose husband is going through cancer treatment and she is inconsolable because she misses her children and grandchildren so much. What can you say to that person? It simply isn't safe for someone who has been in large groups of strangers to be around a man in his 80s going through cancer treatment.
FaceTime, WhatsApp and Zoom help.  I can't imagine only knowing a grandchild through video, but it must be better than nothing.
My adult sons are talking about visiting me soon. They don't want me to fly, but they'll fly.  Both have been very careful since the pandemic began, and thankfully are not among the crowd that doesn't think it's any big deal. But there is a sea of viral unknown between Delaware and California.
I think this pandemic has made me realize, more than ever, the importance of family, how we need to stay in touch, to tell each other we love each other, and to still be there somehow when one of us needs the other.
 
---