Dr. Tam: Be Sure to Manage Your Health During COVID-19 Pandemic and Don't Delay Care
Image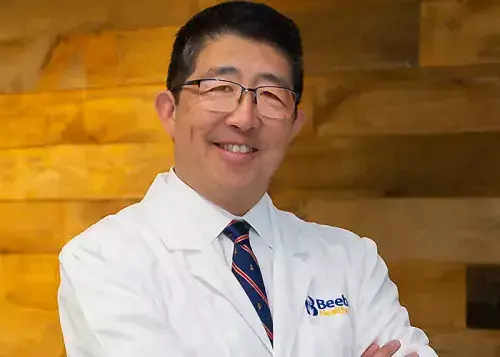 There are many things to keep track of during this pandemic crisis – stay inside, wash your hands, be extra cautious during essential trips, use technology to stay in touch family. The list goes on.
Beebe Healthcare would like to remind you to add one more important item to the list.  Now is the time to take care of yourself and continue to watch your health, especially if you have a chronic medical condition.
We know from the CDC and the experience of other countries that people with chronic conditions are highly susceptible to getting critically ill from COVID-19. This does not mean they are more likely to catch the virus – physical distancing, hand hygiene and only taking necessary trips – are essential in preventing exposure and contracting the virus. In addition to people 65 years and older and those who live in a nursing home or long-term care facility, the CDC says people of all ages with underlying medical conditions – especially if not under good management and control – are at higher risk of becoming sick when infected.
The CDC's list of conditions include:
Chronic lung disease or moderate to severe asthma
Serious heart conditions
Immunocompromised
Many conditions can cause a person to be immunocompromised, including cancer treatment, smoking, bone marrow or organ transplantation, immune deficiencies, poorly controlled HIV or AIDS, and prolonged use of corticosteroids and other immune weakening medications
Severe obesity
Diabetes
Chronic kidney disease undergoing dialysis
Liver disease.
 
We cannot forget to do the essentials for ourselves during this time even though our minds may be preoccupied with the quarantine or worried about a loved one working in healthcare.
Find ways to take care of yourself. Exercise daily. Whether that is walking, running if you can, or maybe it's a home workout video – all of these will not only help your overall health, but boost your mental health as it gives you a sense of normalcy. Monitor your blood glucoses, and get plenty of sleep. Take your medicine and keep in touch with your doctor as always.
It's great to see people out walking on nice days – and keeping 6 feet apart, of course. I rode my bike into work the other day. It was refreshing and a way to give myself a boost. Beebe offers ideas for staying healthy on our new website, in a section we call the Health Hub. Here you can find past Beacon articles and other tips and ideas from our physicians. Visit www.beebehealthcare.org/health-hub to explore.
Don't Delay Care
Because of the constant refrain you hear: "only leave your home for essential reasons" – many people are scared to go to their healthcare providers. I understand – the fear, but please remember that getting your healthcare is an essential reason for leaving the house when needed.
It also means you should not avoid coming to the emergency department at the Margaret H. Rollins Lewes Campus, or Beebe's South Coastal Emergency Department when it opens later this spring. Remember that the emergency department should only be used for emergencies, and dialing 911 may be your best option.  At all of Beebe's care sites, we have measures in place to keep you safe. Although we have postponed most elective procedures for now in preparation for the expected surge of COVID-19 patients, we are still performing some procedures in our operating rooms, cardiac cath labs, and delivering babies in our maternal health units.
We have also expanded our access across our specialty, primary, and walk-in care offices within Beebe Medical Group to offer telemedicine visits in addition to our in-person clinics. This virtual video conference gives your primary care provider the ability to schedule an appointment – all you have to do is call the office. Then, through a secure and HIPAA compliant link, you can have face-to-face interaction with your provider. A phone option is available for those who lack video capability. We still are offering our regular in-person office visits, too – either way, we are here when you need us to stay healthy and reduce your risks for getting sick with COVID-19 or anything else.
Thank you for choosing and trusting Beebe to be your healthcare provider. Stay safe and stay healthy.
---