Thankful for Beebe caregivers
Image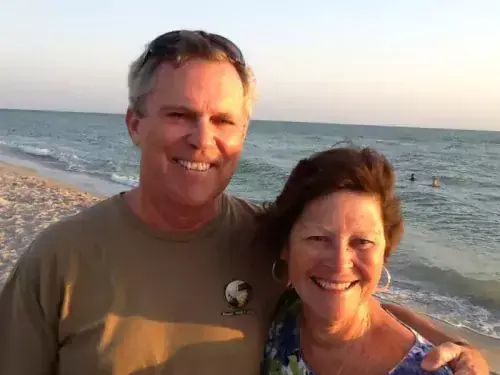 The letter below was forwarded April 8 to Beebe Medical Foundation. It is from Beebe patient Donna Kent to her caregivers:
"Dear Nurses, CNAs, Staff and Friends [at Beebe Healthcare], 
In this world today, it stands to reason to give thanks for the goodness that is shown those of us who need medical care. This small token is given with sincere thanks for excellent care that you provided me.
Though I was hospitalized for 17 days, never a day passed that I didn't receive professional care explained, and the rationale for each medication or treatment was always explained with a smile and/or a kind word of encouragement. Thank you for your personal touches. My husband and I are indebted to each of you as we report our blessings and my recovery.
Respectfully, Donna Kent"
When I contacted Donna to get her permission to use her letter for this article, she asked that I include an additional, direct quote from her to her caregivers.
"In our home we have a sign that says 'Thankful.' It holds several reminders of thankful memories in our lives. A new thankful memory is for the Beebe staff of the 3rd floor, East. We are thankful for those that have become a part of our lives through lifting our spirits each day [during hospitalization] and helping us to heal. For this we are eternally grateful."
As a community-based, not-for-profit healthcare system, Beebe Healthcare depends on the generous support of individuals, local businesses, corporations and private foundations. In response to the COVID-19 pandemic, Beebe is accepting donations of funds, food and other Items. Please consider supporting Beebe team members during this crisis.
Donations may be made to the Beebe COVID-19 Relief Fund at www.beebehealthcare.org/covid19-relief or by calling Beebe Medical Foundation at 302-644-2900.
---