Beebe is Accepting Monetary Donations & Needed Items
When this new decade began just a few months ago, no one could have imagined navigating through this unprecedented time of uncertainty. Thankfully, Beebe's skilled and experienced physicians and healthcare professionals will guide us through this process.
There are many ways you can help! Beebe is accepting monetary donations and donations of items such as masks, medical garb, hand sanitizer, and paper bags.
In addition, you may want to support meals for our team members or you may own a restaurant that wants to be added to a list to provide future meals as needed. We appreciate all your support - we are all part of #TeamBeebe!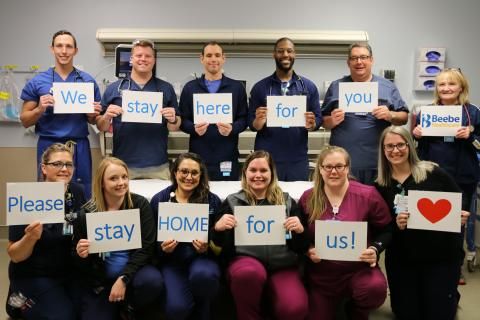 ---
Additional Resources