Dr. Tam: Together We Flattened the Curve, Let's Keep Healthcare a Focus  
Image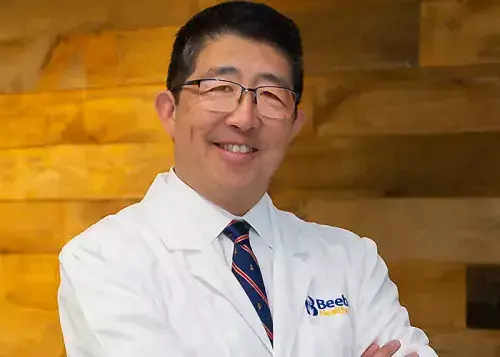 We did it. 
It is not over but we worked together and flattened the curve in Sussex County during a critical time in our state's battle against the COVID-19 pandemic.
It cannot be understated how much of a tremendous impact social and physical distancing, quarantining in your homes for weeks, practicing hand hygiene, wearing your masks, working with your primary care provider via telemedicine, and heeding the advice of our Beebe team along with the Governor's Office and Division of Public Health have had on our efforts to fight the Coronavirus.
On behalf of #TEAMBEEBE, thank you.
With the continued decline in positive cases and hospitalizations in Sussex County paired with our "new normal" of putting additional safety measures in place, Beebe reactivated the performance of elective procedures June 1 alongside the urgent and emergent surgeries and procedures that have continued at Beebe's Margaret H. Rollins Lewes Campus throughout the pandemic. Beebe has continued to keep its operating rooms – and emergency departments – open to surgeons for procedures that were emergent as determined by the patient's surgeon in partnership with the hospital.
Please know that we are open and have remained so throughout the past three months for all your emergency and health-related needs. Please do not delay seeking care as we have the necessary safety precautions in place to take care of you and keep everyone safe.
I have been touring our facilities to inspect the latest safety measures that will become part of the "new normal" to deliver the highest quality healthcare to those who live, work, and visit Sussex County. As a physician and President & CEO of Beebe Healthcare, you have my promise that our facilities are ready for you. 
The Beebe Outpatient Surgery Center, or BOSC as we call it, was the first area to receive patients in the first phase of the restarted procedures of elective cases as determined by a physician-led, multidisciplinary team.
The visible safety features at the BOSC you will see are:
•    Physical barriers like Plexiglas at registration areas
•    Visual cues on floors and other areas reminding people about physical distancing
•    Notices about the need for face coverings
•    Waiting room modifications
•    Increased and enhanced cleaning and disinfecting protocols
•    Car-side registration and waiting in some locations.
It has been mentioned before but it bears repeating – this pandemic is not over. While the beaches, restaurants, local stores, and boardwalk may have opened, we all need to continue to work together by maintaining the discipline of physical distancing, wearing masks, limiting trips out, and continuing to practice hand hygiene. 
Beebe will be here for your medical needs and will continue its partnership with the state and other healthcare agencies to test for coronavirus like the car-based testing to be held this Saturday, June 6, at Millsboro Middle School to keep our community safe from another outbreak. 
I look forward to meeting more of our community members as I get to explore this beautiful county as it reopens.
By choosing to continue the practices of the "new normal," with discipline and respect for each other, I hope we can all enjoy and savor good health and a full life.
 
---