Dr. Tam: The Vaccine is Here; COVID-19 Isn't Over
Image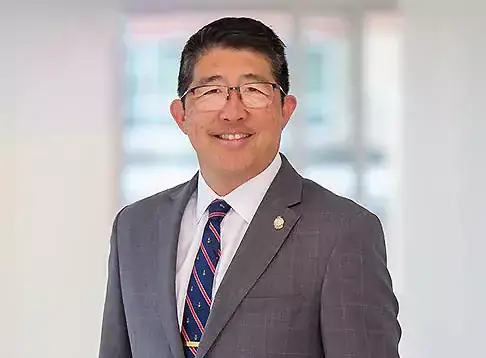 Rebuilding Your Joy: Discussing the Path Forward
 
Many healthcare workers and members of our community heard the news with tears in their eyes. I know I certainly shed a few tears with the realization that we now had a bigger tool to fight this virus.
The news that the COVID-19 vaccine, developed by Pfizer and German company BioNTech, was approved for emergency use in the United States allowed us to breathe a big sigh of relief. And the recent news that the Moderna vaccine has also been authorized has added to that feeling.
However, while the vaccine is currently being distributed to front-line workers as quickly as possible, now is not the time to let our guard down. More than ever, we need to continue taking precautions such as washing our hands, wearing our masks, and watching our distance – staying 6 feet from others.
The vaccine will help us fight the virus but it will not eliminate it. So, we need to continue to fight this battle as best we can – now with even more ammunition.
Finding the Silver Linings
COVID-19 really changed how we all lived during 2020. Now as we see the light at the end of the tunnel, we can start thinking about what we learned during the pandemic.
What are we grateful for? I know that we lost many elements of our lives due to the restrictions surrounding the pandemic, but we also spent more time at home and more time with loved ones. Many of you took the opportunity to invest time and resources to improve your own health. Perhaps that is your silver lining?
Did you face a challenge and rise to the occasion? Many of us in healthcare had never been on the frontlines of an infectious disease pandemic like this before, so we had to keep our minds open to learning something new every day. We learned many ways to fight this virus. We learned even more ways to stay resilient when we were tired. Many in the community learned new ways to access healthcare through telemedicine. Perhaps finding the depths of your resilience is a silver lining for you.
We found new ways to communicate with friends and loved ones. Even though we could not be together for holidays and celebrations this year, we found that we could still stay in touch. Many of us are now pros when it comes to using Zoom and other video-chat tools. I think that the most used 3 words in the English language in 2020 was, "you're on mute." Perhaps learning new communication skills or even catching up with old friends was a silver lining for you.
Planning for the Future
Now that we can see that light, it's a good time to reflect on our lives. What did we learn about ourselves during the pandemic? What did we learn about our family, neighbors, friends and community?
We had to find many new ways to bring joy into our homes. We learned to bake bread. We made more cookies and cakes than ever before, and we even enjoyed happy hours over Zoom. 
As humans, we have a need for that social connection, and we found many ways to embrace that need even during this pandemic. Every interaction with loved ones brought more joy than ever – every moment together was precious and not taken for granted like perhaps in the past.
We found ways to work from home or work from wherever we needed to be. Many of us stopped going into a traditional office and learned new skills. Perhaps working from home taught us something about ourselves – either that it was for us or maybe that we needed to get back into the office as soon as possible! And many of us had the opportunity to reflect on what value work or family has in our lives.
This pandemic has changed us so much; perhaps, it will change how you consider your work lifestyle. Perhaps it forced you to be more creative or more flexible with your time.
We have this opportunity now before things truly get back to "normal" to consider what we want our future life to look like. Do we want to make changes based on everything we learned during the pandemic?
Perhaps you have gained weight or turned to unhealthy vices and now you want to take control of your health. Perhaps you have learned that you really do need a primary care provider to help guide your health journey. There are many who might want to refocus on living a healthier life in 2021.
I have talked to several people who have decided to move their parents closer to them or to relocate to where they have more of a support system. The pandemic certainly grounded us – literally and figuratively – into thinking about what is really important.
Take some time now to think about your life and where you envision your future. Think about what you love right now, what you are grateful for, and then think about what you might want or need to change. 2020 was not what my family was expecting – we were expecting a lot of change as I accepted a new position as the President and CEO of Beebe Healthcare in January. There have been many adjustments to what I thought life was going to be like. I knew I was going to work hard and make adjustments, but it's been busier time than I expected. Beebe Healthcare also had to adjust tremendously as we worked to fight the pandemic here in Sussex County. And I am excited looking forward into 2021 that the many things we learned this year will make Beebe stronger and more efficient as we continue on our journey to Create the Next Generation of Care.
If there is any silver lining in this darkest of clouds, 2020 has taught me to take nothing for granted and live every moment as best as we can. I am so grateful for the love of my life, Rebecca, our children, and the amazing support of our new community. 
What will your most fulfilling life look like when we finally crawl out of this trench of a pandemic?
Enjoy this very special and unique holiday season. It's been a tremendous year in good ways and some bad – and that is OK.
 
---