My first holiday season at Beebe
Image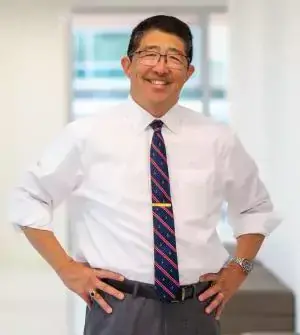 By Dr. David Tam
Although 2020 has been a most unusual year, the holiday season itself causes each of us to pause and reflect. My holiday season reflection this year also includes visions of the future.
In March of this year, the global COVID-19 pandemic forced me to modify my initial 100-day plan at Beebe Healthcare. I initially thought that I was going to focus on how we innovate processes like scheduling appointments, billing, and improving efficiencies in places like the operating room or the emergency department. With the COVID-19 pandemic, we researched and executed innovative processes that prevented shortages of personal protective equipment for our caregivers, thereby preserving our capacity to care for patients. We also launched innovative tactics like video town halls to share with our community as much information as possible and engage people in important things like wearing a mask, watching their distance, and washing their hands to "flatten the curve." 
Another thought was that I wanted to look at the needs of our community and develop programs unique to a population that is as diverse as Sussex County. We have many retirees, older patients, as well as families of many cultures and backgrounds, in addition to those who visit for a portion of the year from other places. With the pandemic, we had to re-plan for the potentially greater level of illness because of those same factors. We collaborated with other local health systems and Gov. John Carney's office to address the unique challenges of our resort/vacation community, and we continue that collaboration on how to decrease the spread of the virus.
Expanding Beebe Healthcare's platforms was another key component on my mind. The shift with COVID was major. Just like we have with the arrival of the COVID-19 vaccine, the entire organization had to react quickly to address the diversity and geography of our community. Drive-thru testing sites were established along with new modalities for telehealth, allowing patients to interact with their doctors' office without physically coming in. Our ability to obtain testing data and, working with the Delaware Division of Public Health, to create a predictive model for what we could see in various stages of the pandemic surge has allowed us to determine the resources we need to respond appropriately.
So while this holiday season is not what any of us envisioned when we left last year's celebrations with a cheery "See you next year," I challenge us all to look beyond the date on the calendar. With our continued and careful vigilance, we can all look forward to gathering again with family, young and old, in the spirit of gratitude for the sacrifices made this year to keep everyone safe.
As I complete my ninth month here as the president and CEO of Beebe Healthcare, I would just like to share my family's appreciation for the community's support of our move. 2020 has been a tumultuous year for us with the new job, a new community, and COVID-19. My family and I have felt nothing but warmth and gratitude during this time – thank you all!
As a community-based, not-for-profit healthcare system, Beebe Healthcare depends on the generous support of the community it serves. To make a gift to celebrate the excellent care you or a loved one has received at Beebe, go to beebemedicalfoundation.org or call 302-644-2900. Want to share your story? Contact Amanda Neal at [email protected].
---